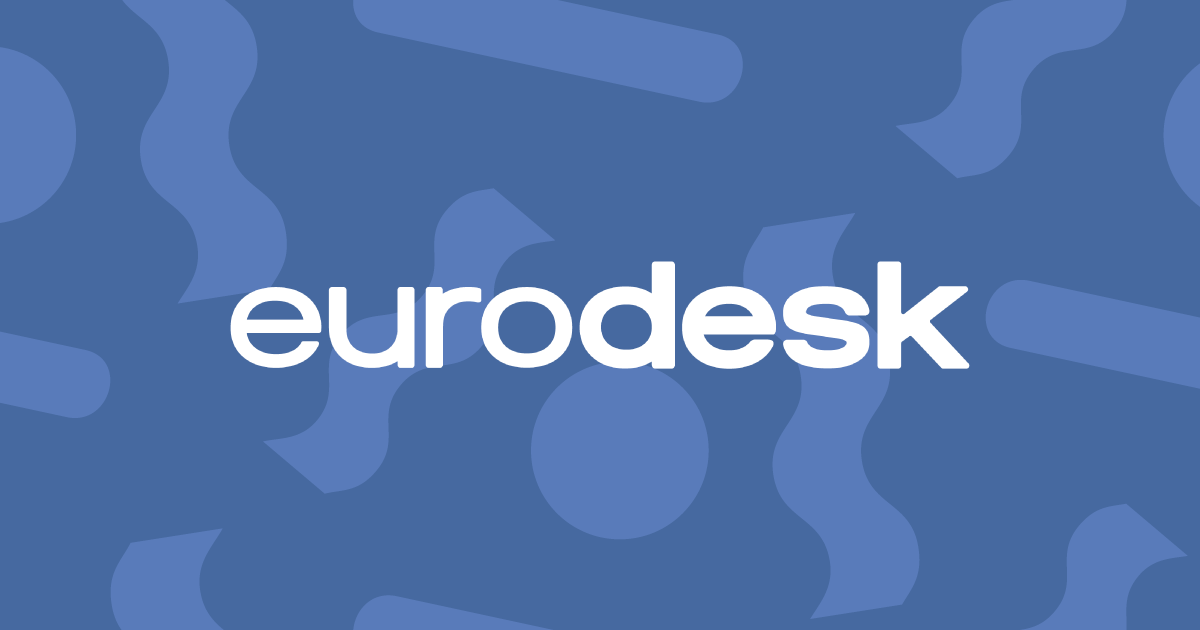 EuroDesk presents itself as the platform that provides information on mobility and training opportunities for young people. This platform answers questions and provides guidance to young people through multipliers spread across Europe. EuroDesk is responsible for managing the content of the European Youth Portal.
The EuroDesk network brings together about 1000 young specialists spread across 35 different countries - the multipliers.
Cascais Jovem is one of the many multiplier points in Europe, so it is a place where you can learn more about mobility opportunities in learning, which will make you a more active and alert young person to the opportunities of the world around you. are promoted by EuroDesk.
Available Opportunities:
Traineeships and Jobs in the Solidarity Sector - A Networking and Support offer for European Solidarity Corps Organisations | Seminar

Seminar
9-11 October 2019 | Berlin, Germany
The training activity offers networking opportunities and counselling support to organisations who are implementing or are willing to implement jobs and traineeships through the European Solidarity Corps.
Sign up here
Deadline to apply: 6th September
International Countryside | Study Visit
Study Visit
14-18 October 2019 | Lappeenranta, Lemi, Rautjärvi, Finland
Small organisations in rural areas can find human resources as a challenge in organising international youth projects. This study visit shows good practices in one region in Finland. The countryside can be international!
Do you want to meet other youth workers from countryside, villages, rural centres and small towns, where distances, human resources and size of the organisation can cause challenges for international youth projects?
Sign up here
Deadline to apply: 6th September
Makerspaces in digital youth work | Training Course
Training Course
4-9 November 2019 | Luxembourg, Luxembourg
Hackerspaces, Fab Labs, Makerspaces are places where ideas become projects. Discover how to prepare young people to the challenges of a digital world by tackling their curiosity and creativity in the context of ICT and exchange experiences with makers.
Sign up here
Deadline to apply: 6th September
European Solidarity Corps for All | Training Course
Training Course
19-23 October 2019 | Piešťany, Slovak Republic
This NET activity focuses on promotion to support participation of disadvantaged participants on ESC projects, encouraging and empowering youth workers, social workers to start inclusive solidarity projects under the European Solidarity Corps programme.
Sign up here
Deadline to apply: 6th September
Empower for employment (E4E) | Training Course
Training Course
22-26 October 2019 | Esch-sur-Alzette, Luxembourg
This training course allows professionals to exchange experiences related to youth empowerment and supporting youngsters in the active professional life transition. Participants will be able to deliver the activities of the proven program (E4E).
Sign up here
Deadline to apply: 11th September
SMART Participation in Erasmus+ | Seminar
Seminar
25-30 November 2019 | Cyprus
Participants will have the opportunity to exchange ideas on best practices on youth participation used in their countries, as well as challenges faced. This seminar will also offer the space to participants for further networking, with the ultimate aim to fortify future qualitative KA3 projects under Erasmus+.
Sign up here
Deadline to apply: 15th September
"Cherry on the cake" - Youth Exchange in the context of long term work with groups of young people | Training Course
Training Course
This three-day training course for youth workers and youth leaders opens a creative space for exploring different quality aspects of Youth Exchanges, such as how to connect them meaningfully with the local youth work, the learning dimension and active engagement of young people in the entire process of organising a Youth Exchange, and the value and challenges of international youth work.
Sign up here
Deadline to apply: 15th September
Partner Up in Europe Partnership-building Activity
3-8 November 2019 | Brussels, Belgium - FR
Provide a space to promote partnerships for quality Mobility of Youth Workers projects, to discuss different activities eligible within E+/YiA, and reflect about the role of youth workers and young leaders in the elaboration of projects.
Sign up here
Deadline to apply: 18th September

--
Know everything here
The Erasmus + Youth in Action Agency supports sending selected participants.
If you still have questions, you can contact Eurodesk between the email
To get further informations you can visit the eurodesk official website