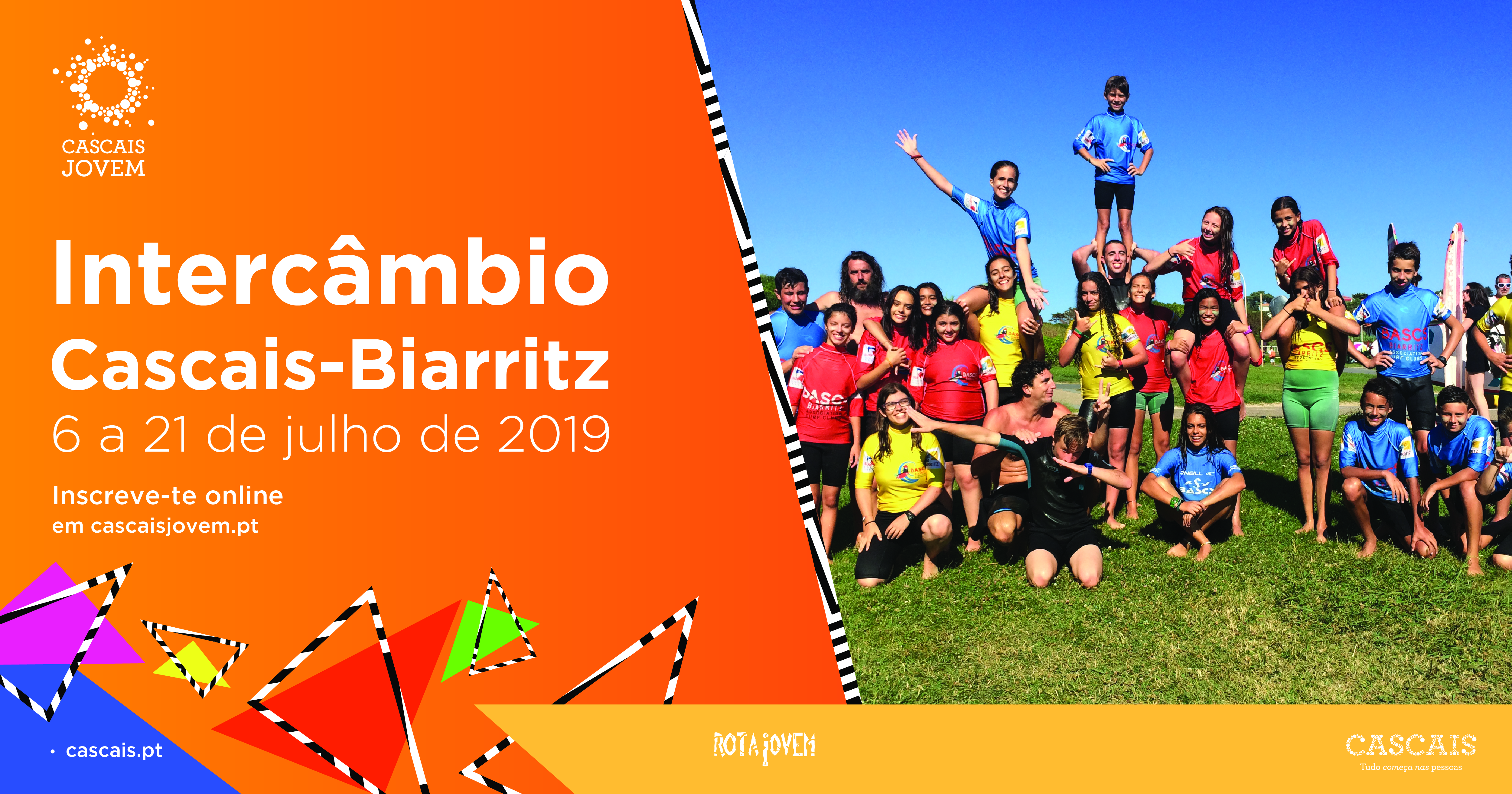 To participate in a Youth Exchange it's a unique experience - to get to know new locations, increase your horizon, to make new friends, and participate in fun activities while acquiring new knowledge.
Since 1993, the Youth Division promotes the Youth Exchange Cascais - Biarritz, annualy.
Cascais and Biarritz are twin sisters since 1988, because of it's cultural, social and sport similarities.
Get to know Biarritz, its beaches, the weather, the many museums and monuments (such as the Sea, Chocolate and History of Biarritz Museums), and also the practiced sports.
Youth Exchange Cascais-Biarritz Program Structure
Adressee:
Cascais's Municipality young residents, with ages between 12 and 16 years old (at the start date of the Project).

Creation of a Group - constituted by 15 youngsters and 2 Portuguese coordinators, together with other 15 french youngsters, making the total of 30 participants.
Monitoring/following:
The young participants are accompanied by 2 coordinators of Associação Juvenil da Linha de Cascais – "Rota Jovem" , recognized entity by Cascais' Municipality, by its high experience in the area of Youth Mobility.
Costs:
The participation of the selected youngsters doesn't involve any costs for the participants. Every expense such as food, housing, transport, insurance, and leisure activities are covered the the Municipalities of Cascais and Biarritz.
Applications:
The applications for this Project are CLOSED
For more information: jovemcascais@cm-cascais.pt
You can check the participation guidelines here.