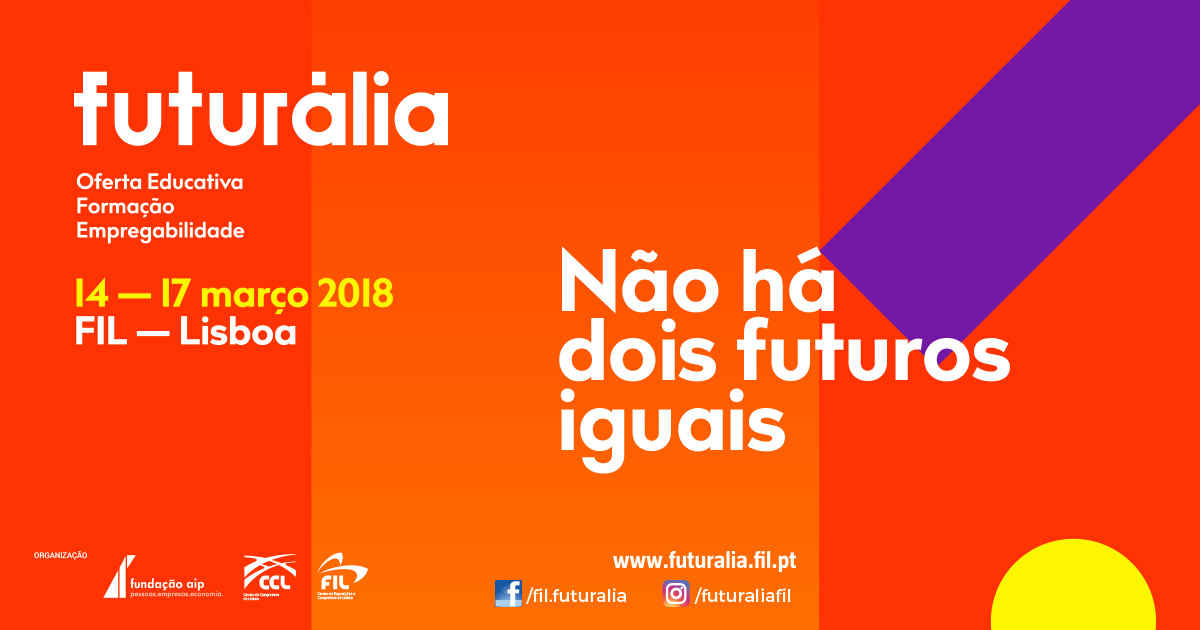 Data:
14th -17th march 2018
Local:
FIL- Lisboa
Fair about education, training and employability.
In the 11th edition of Futurália, the largest Education, Training and Employability Fair in Portugal, attended over more than 500 Organizations, public and a private and other Institutions from the education, training and employment sector, which intended to show their offers for high education, advanced training and qualifications.
During 4 days, students, parents and professionals from Portugal visit the Fair aiming to find more about job offers, universities and formation.
Find more here