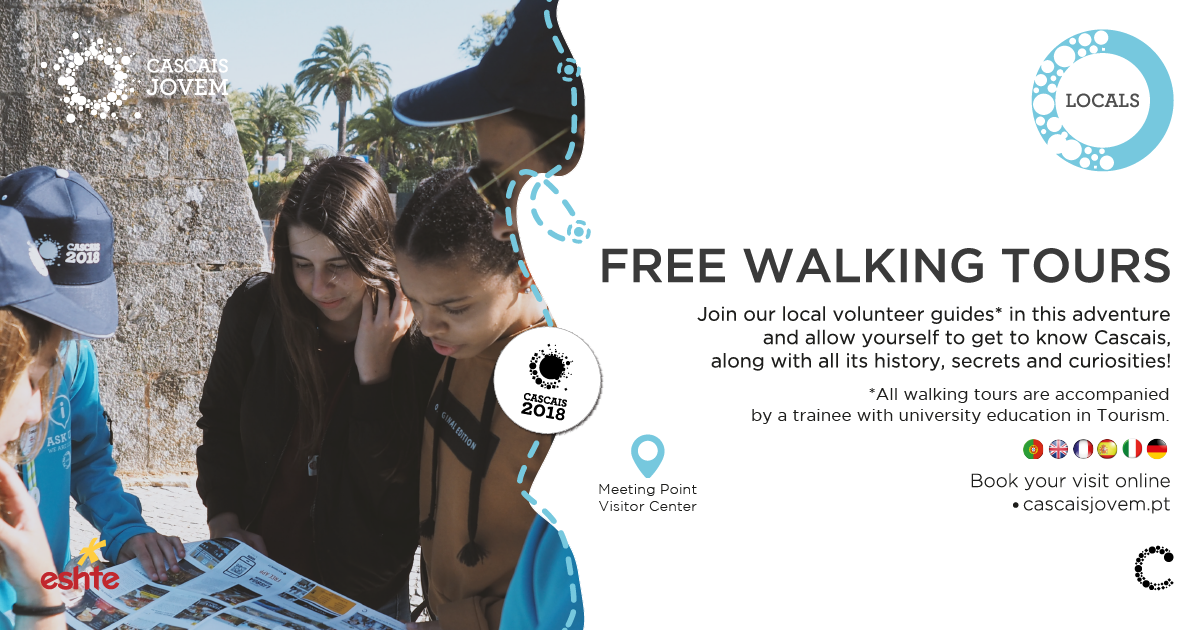 Data:
July-September
Local:
Cascais
The walking tour are back!
If you would like to get to know Cascais with our Guides, here is your chance,

Our guided tours are free and will take you to all the historical and magical sites in the village!
They will allow you to learn the history and curiosities behind Cascais for an hour and a half!

Do not miss this opportunity and make your reservation here!