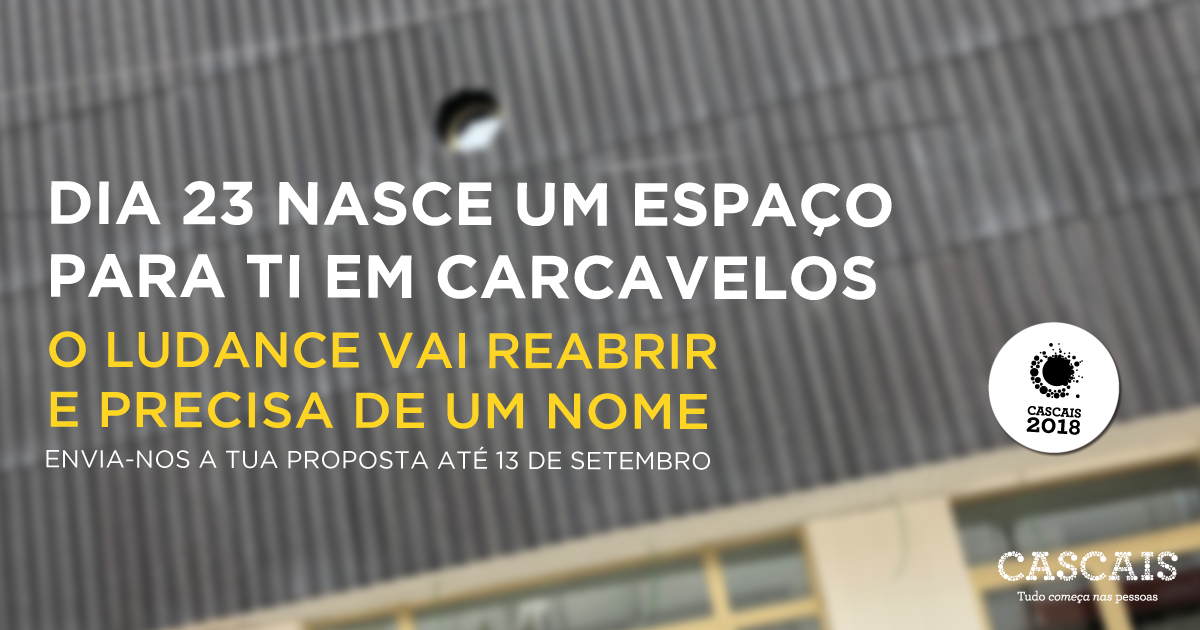 Ludance, formerly Vitoria Cine in Carcavelos, will reopen briefly and need a name!

Leave us your suggestion for this building that is an important landmark of the village, it was here that appeared the first cinema of Carcavelos!
Its rehabilitation began with a project of the participatory budget (recovery of the facade) launched by the CRIATIVA youth association, which will have its headquarters here along with the youth association Palco da Tua Arte.
In this space we will offer you a daily cultural program with a lot of quality and diversified, covering various audiences. It will be an intergenerational space, with an auditorium for about 195 people, a Cascais Jovem store and a café.
Here you will be able to meet emerging artists and spread your talent! In the year that Cascais is European Youth Capital, this is the legacy that is left for you! This space is yours!