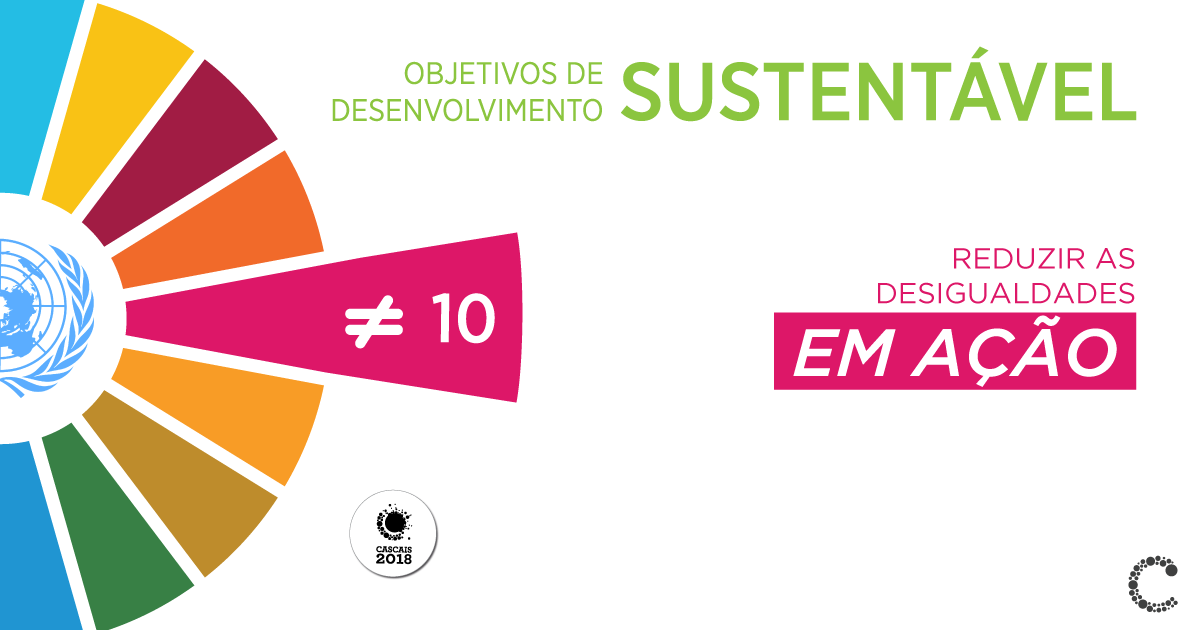 Na terça-feira, partilhámos contigo o décimo objetivo de desenvolvimento sustentável, acerca da redução das desigualdades no interior dos países e entre países.
On Tuesday, we shared with you the tenth sustainable development goal, about reducing inequalities within countries and between countries.

As it has become habitual, today we share with you some ideas and some initiatives that not only inspire you, but also provide experiences that will change your life and those of you who are close to you.
Get to know some projects related to this SDG.

The EDUCA project is based on peer mediation and aims to train young adults without occupation, basic skills of employability, animation and mediation, through initial training and subsequent training in a work context. At school, the project aims to be a resource / response to the level of minimization of situations of tension between students, either through the animation of playgrounds, as well as the signaling and monitoring of situations of greater complexity.

The Soft Skills project arises from the process of identification of technicians in the employment service to find the most appropriate answers to those who are unemployed or looking for a job and who show some difficulties in their integration into the labor market. The project includes a training week, consisting of information sessions, training and activities related to employability. These include topics such as self-knowledge, recognition of interests and competencies for work, active job search, interpersonal relationships and communication, curriculum, job announcements and interview. The objective is to facilitate (re) integration in the labor market and for the participants to acquire, train, develop and reinforce a set of knowledge, attitudes and skills that are fundamental to the achievement of a job.

The Municipal Plan for the Integration of Immigrants from Cascais arises from a challenge posed by the High Commissariat for Migration to the Portuguese municipalities in the sense of their participation in the politics of support to the integration of immigrants. The Autarchy has a long tradition of integrating immigrant communities and this challenge has been considered as an opportunity to deepen some aspects of local politics in this area. The Plan integrates all local politics in the area of ​​welcoming and integrating foreign immigrants based on the intercultural model of diversity management. It is intended an attractive, integrating and cohesive municipality that capitalizes on the creativity and knowledge of all and values ​​the diversity.

Let yourself be inspired by this wave and improve the world with us! We suggest you read the article "Low qualifications put Portugal among the most unequal countries"

LET'S TRANSFORM THE WORLD