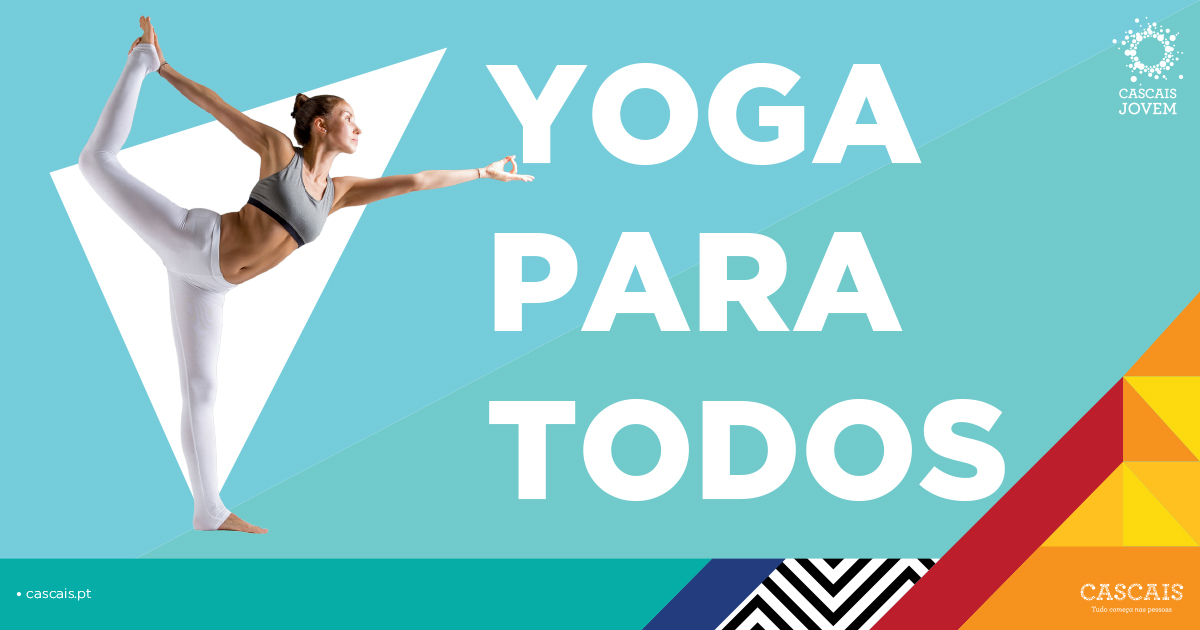 Yoga Para Todos is a project that aims to provide all young residents and / or students of Cascais with the possibility of practicing this activity.
Yoga can be defined as the union between body and mind.

In the classes Hatha Yoga techniques are applied appropriately to the young age group and to the individual characteristics of the participants: Asanas (Yoga postures); Mantras (sound vocalization exercises); Pránáyámas (Respiratory exercises); Yoganidra (relaxation) and Meditation.

Reasons to practice Yoga

The regular and balanced practice of Yoga promotes that your development is balanced and healthy, allowing:
• Develop your body awareness and motor coordination
• Improve your breathing
• Develop your muscular strength and flexibility
• Improve concentration
• Teach you to relax and cope better with stress and anxiety
• Help you respect your body and your feelings
• Help you get to know yourself better and accept yourself as you are
• Improve respect and confidence in yourself
• Developing respect for others and for nature

Participants
It is for all young people between the ages of 12 and 30.
Schedules
Wednesdays from 6:15 p.m. - 7:15 p.m. (from 12 to 18 years)
Wednesdays from 7:30 p.m. to 8:30 p.m. (from 19 to 30 years)
The yoga classes will be at the Cascais Jovem in Cascais.
Important information
If you are underage it is mandatory to fill out the authorization that you can find here.

It is mandatory to fill out the image disclosure authorization that you can find here.