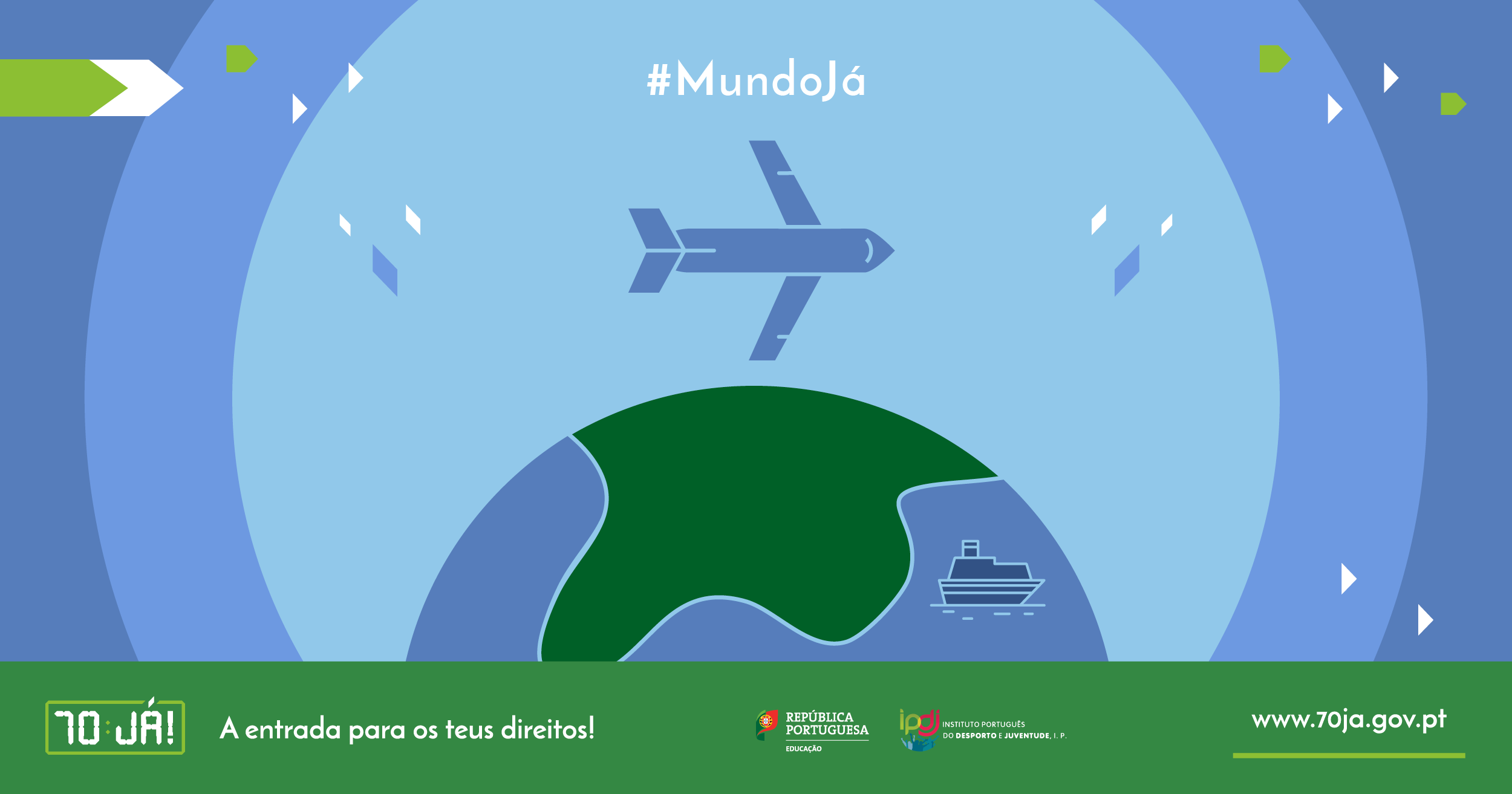 Wednesday, November 28, 2018
ARTICLE 70 CONSECRATES THE IMPORTANCE OF THE INTERNATIONAL YOUTH EXCHANGE

Because?

• Portugal is a country open to the world, integrated in several international organizations, in which, together with the other countries, it outlines and defines common principles and policies, such as the United Nations, the Community of Portuguese Speaking Countries, Youth International for Ibero-America, the Council of Europe and the European Union.
• Under Article 8 of the Constitution of the Portuguese Republic, the norms and principles of international law are part of Portuguese law. In addition to the dimension of international law, the Portuguese State emphasizes international relations for peace and protection of the planet.

How?

• In this sense, as a young person in Portugal, you can enjoy various national and European programs and initiatives that will give you the opportunity to contact people and organizations from different countries, thus contributing to the expansion of your personal horizons. simultaneously, your awareness of global citizenship and your participation in the global political space.
Mobility
Youth Exchanges
Youth Exchanges allow groups of young people between the ages of 13 and 30 from at least two different countries to meet and share housing for up to 21 days. During a Youth Exchange, the participants, supported by group leaders, jointly carry out a work program (a mix of workshops, exercises, debates, role-plays, simulations, outdoor activities, etc.) by if conceived and prepared before the exchange. Youth Exchanges allow those who participate to develop skills; awareness of socially relevant topics / thematic areas; discover new cultures, habits and ways of life, mainly through peer learning; strengthen values ​​such as solidarity, democracy and friendship, etc.

European Solidarity Body
The European Solidarity Body is an initiative of the European Union for young people between the ages of 18 and 30 and you, in Portugal, can be part of this program, contributing to projects, in your own country or abroad, for the benefit of people and communities throughout the Europe. You can sign up from the age of 17!
European Voluntary Service
European Voluntary Service is a volunteer opportunity for participants between the ages of 17 and 30, inserted in Erasmus + Youth in Action, which guarantees you the opportunity to carry out a volunteering mission with a maximum duration of 12 months.
All EVS projects seeking volunteers are available on the European Youth Portal at https://europa.eu/youth/volunteering.pt, where you can search by country, date of projects, themes of projects, among others.
International Work Fields
Mobility and youth exchange are the main goals of this program, which aims to bring together, from July to September, young people from Portugal with young people from the age of 18, from other cultures, encouraging the exchange of experiences and knowledge of new socio-cultural realities through the execution of volunteer projects and the development of local communities in areas of culture, environment, historical and cultural heritage, among others.
Formation
So you do not have to ask your parents for that much money or you can manage your income better when you start to work, you'll find a lot of discounts on goods and services, public or private. Maybe you were not born yet when the best-known initiative in this field came about: the E.Y.C Young Card:
International Training Opportunities
Salto Youth is an international network that promotes international training opportunities. It is part of the European Commission's training strategy and is supported by the Erasmus + program.
Information
EURODESK Network
The Eurodesk network provides information services for young people and people working with opportunities in the fields of education, training and youth in Europe and on the involvement of young people in European activities.
Did you know that Loja Cascais Jovem is a Eurodesk point? Come here and know all about the information we have to offer!