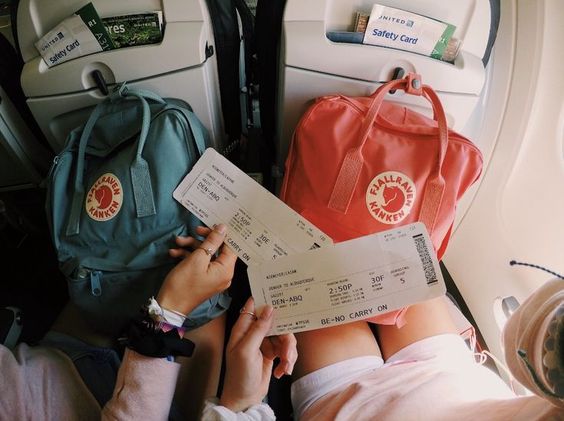 Thursday, November 29, 2018
This week begins the new phase of applications for the DiscoverEU program, where 18-year-olds can travel for free in Europe !!

From today you can visit the initiative website and compete for one of 12,000 free Interrail tickets to travel next summer. All interested parties must apply for one of these passes on the European Youth Portal.
According to the European Commission, "all 18-year-old Europeans will have until December 11 to apply for a free ticket with the opportunity to travel across Europe between April 15 and October 31, 2019."
Participants can travel alone or in groups - up to 5 people - up to 30 days by train, and visit between one and four European destinations. Selected candidates who meet all requirements will be contacted in January 2019.

Are you 18 years old? Are you ready for an adventure? If so, get ready to explore Europe by joining DiscoverEU, an initiative of the European Union that offers young people the opportunity to travel through Europe.
100 480 young citizens enrolled during the first round of applications in June 2018 and at least 15 000 young people received their travel passes!
Until December 11 you can apply and this opportunity is available to 12 000 young people!
Most of the time you will travel by train, allowing you to enjoy the endless varieties of cities and breathtaking landscapes that our continent has to offer!
To ensure access to European citizens across the continent, the travel pass will also offer alternatives as a bus. In exceptional cases, and when no other means of transport is available, air travel is permitted. This will ensure that young people living in remote areas or on islands also have the opportunity to participate.
Who can apply?
-If you are 18 years old on December 31, 2018, ie, those born between January 1, 2000 (inclusive) and December 31, 2000 (included);
-Have the nationality of one of the Member States of the European Union at the time of the award decision (scheduled for mid-January 2019);
You can only travel if:
-to start your journey in a country which is a Member State of the European Union at the time of the award decision;
-plan to travel between 1 day and up to one month;
-plan to travel between April 15, 2019 (date of the first departure) and October 31, 2019 (date of the last return);
-to have travel to at least one foreign country which is a Member State of the European Union at the time of the award decision;
-You are willing to become a DiscoverEU Ambassador.

Note: If you traveled with DiscoverEU in the first round of 2018 registration, you will not be able to sign up for this round.
Young people with special needs are welcome to join DiscoverEU. They will be assisted with information and tips, and the costs of special assistance (escort, dog for visually impaired applicants, etc.) may be covered.
When and how do I sign up?
From November 29th through December 11th

Know everything here.