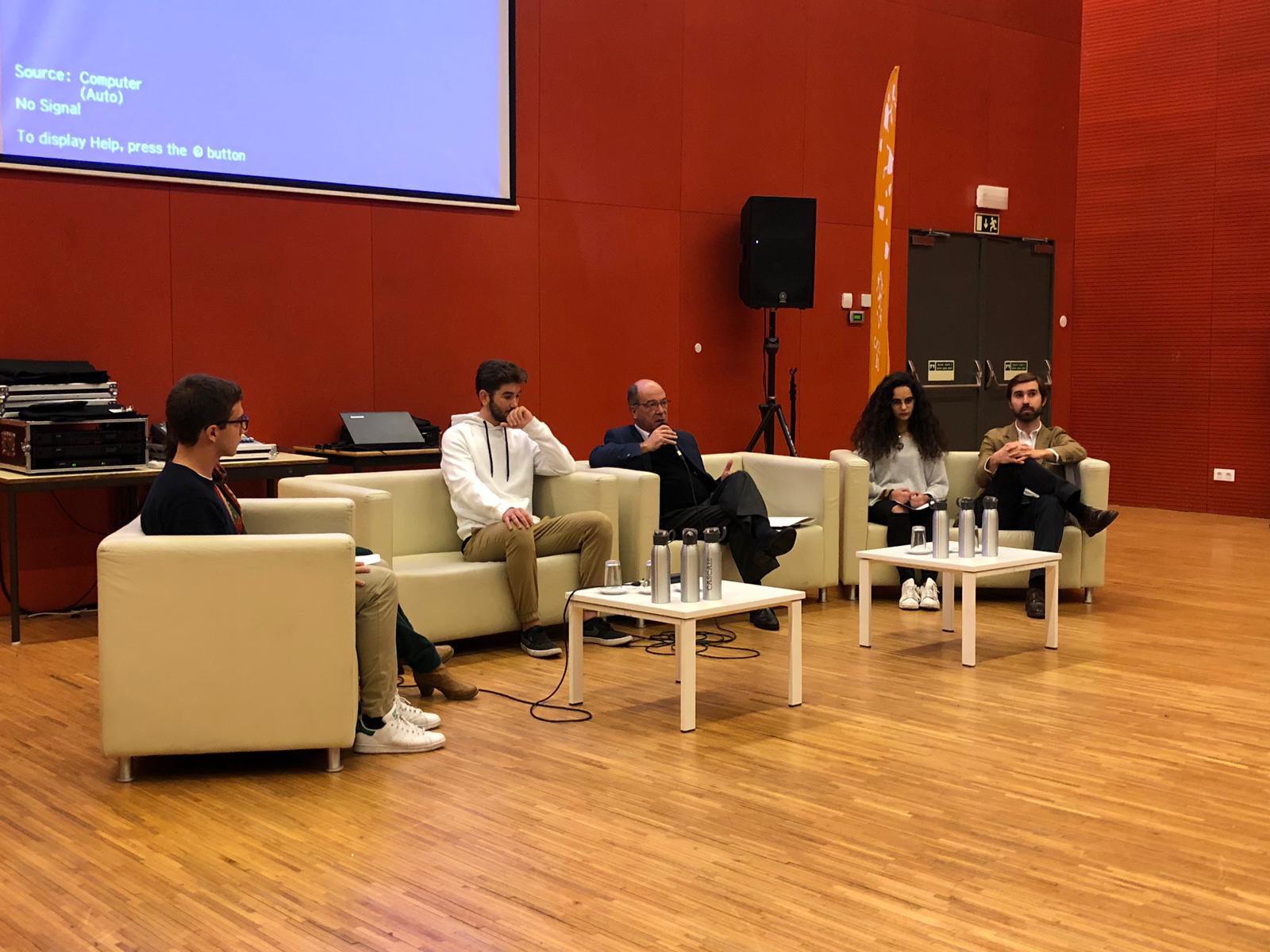 Inserted in the Week of Education, the second assembly of delegates of classes of secondary education, public and private networks, was held, in Secondary of Carcavelos.
The assembly of this Thursday was moderated by the young students of the Secondary School of Carcaleos, Salesianos de Manique and Frei Gonçalves de Azevedo and was attended by several delegates from the upper secondary school in Cascais. Under the theme of Environment and Sustainable Development, the representatives elected in the classes posed several questions to the City Council Executive composed of President Carlos Carreiras, Joana Balsemão, councilor in the areas of Environmental Qualification and Green Structure, Climate Change, Sustainable Development Goals (SDG) , Citizenship and Participation, and Frederico Pinho de Almeida, councilor who holds, among others, the Education sector. .

Each school has room for questions through its spokesmen in two rounds. For each question, the Executive had 6 minutes to respond and the students still had the chance to reply if they considered the answer insufficient (answer the answer).

The theme set for this session was the Environment and Sustainable Development, and within this area, young people launched questions and suggestions related to plastic issues, environmental monitoring, mobility, recycling, canine waste, accessibility, healthy aging, river and sea cleaning , state of infrastructures, reclassification of burned areas, construction along the coast and incentives to use electric vehicles.

Among the several questions that were asked was the concern with the surrounding spaces to the schools and the cleaning of beaches and streams of the county.

Sincerely, the students have heard these and other questions and the answers given by the Executive showing great attention and interest and will soon be available here for consultation by everyone.
The Executive now has 30 days to formalize the answer to the questions placed in the room and also to the ones left in writing.