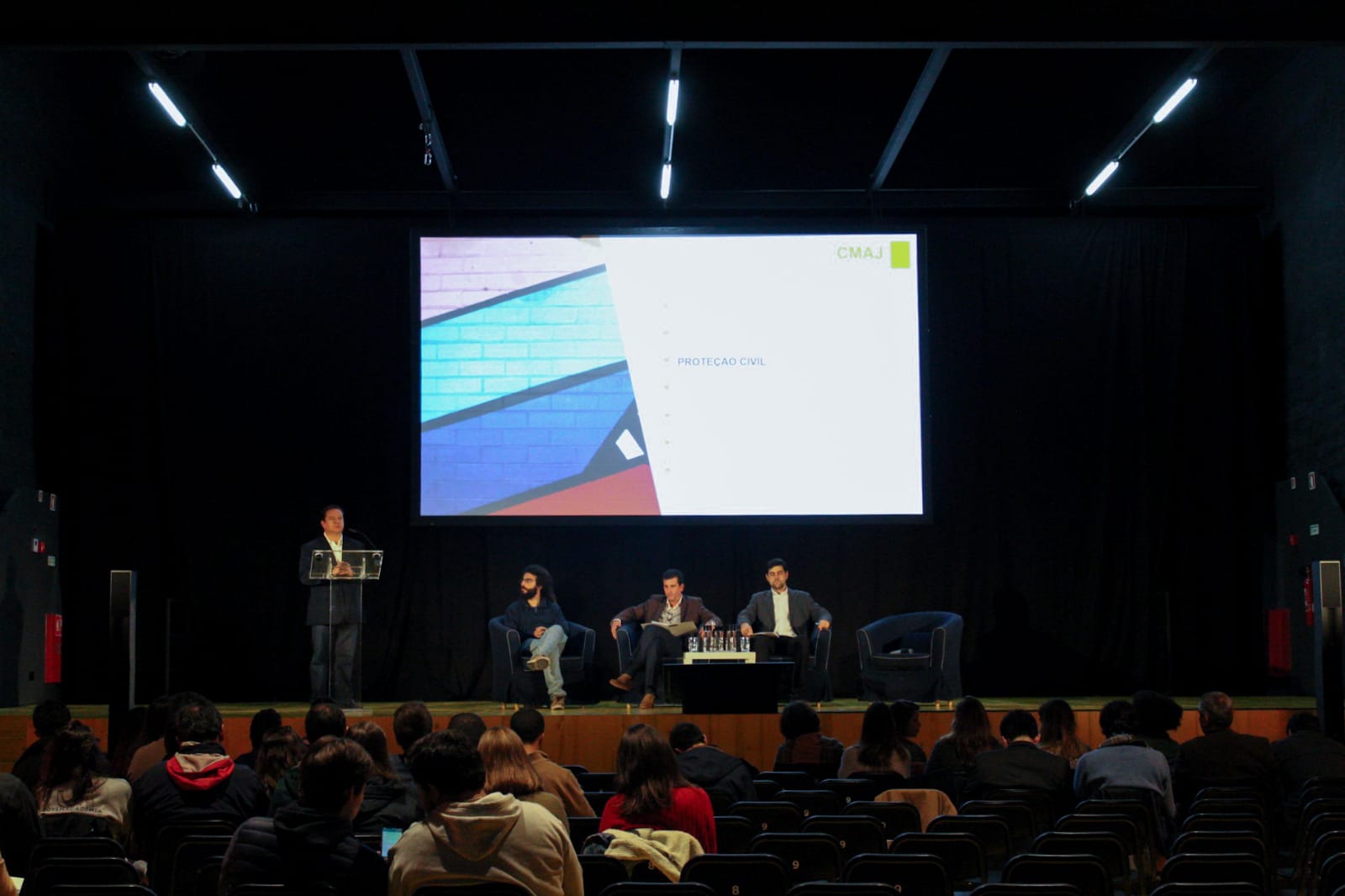 Tuesday, December 4, 2018
The Municipal Council for Youth Affairs (CMAJ) is the advisory body of the Municipality of Cascais on matters related to the Youth Policy of the same municipality.

The CMAJ pursues the following purposes:
Collaborate in the definition and execution of the Municipal Youth Policy, ensuring its articulation and coordination with other sectoral policies, namely in the areas of Employment and Vocational Training, Housing, Education and Higher Education, Culture, Sport, Health and Social Action;
Ensure the hearing and representation of the public and private entities that, in the municipal scope, continue their assignments related to Youth;
Contribute to the deepening of knowledge of the economic, social and cultural indicators related to Youth;
To promote the discussion of the subjects related to the aspirations and needs of the young population residing in the Municipality;
Promote the dissemination of research related to Youth;
Promote youth initiatives at local level;
Collaborate with the municipal bodies in the exercise of their competencies related to Youth;
Encourage and support the youth associations activity, ensuring their representation in local and other public and private entities, national or foreign;
Promote collaboration between youth associations with headquarters in the Municipality
Who participates in the Plenary in the Municipality of Cascais?
Scouts (AEP, CNE and AGP);
Youth Associations;
Student Associations;
Youth Party;
Representative of the Municipal Assembly;
Representative of each of the Parish Assemblies;
Who is the Board of Plenary in Cascais?
It is presided by the Councilor with the youth ministry, Nuno Piteira Lopes. At the beginning of each term, the plenary elects two secretaries from among its members, who, together with the councilor, form the plenary table of the CMAJ and ensure, when necessary, the conduct of the work.
Yesterday CMAJ 2018 was held in Crearte By Cascais Jovem and counted with the members João Rocha and a member of the Association Criativa.
The next year's dates have already been released and the next econtro will be on February 21, 2019.