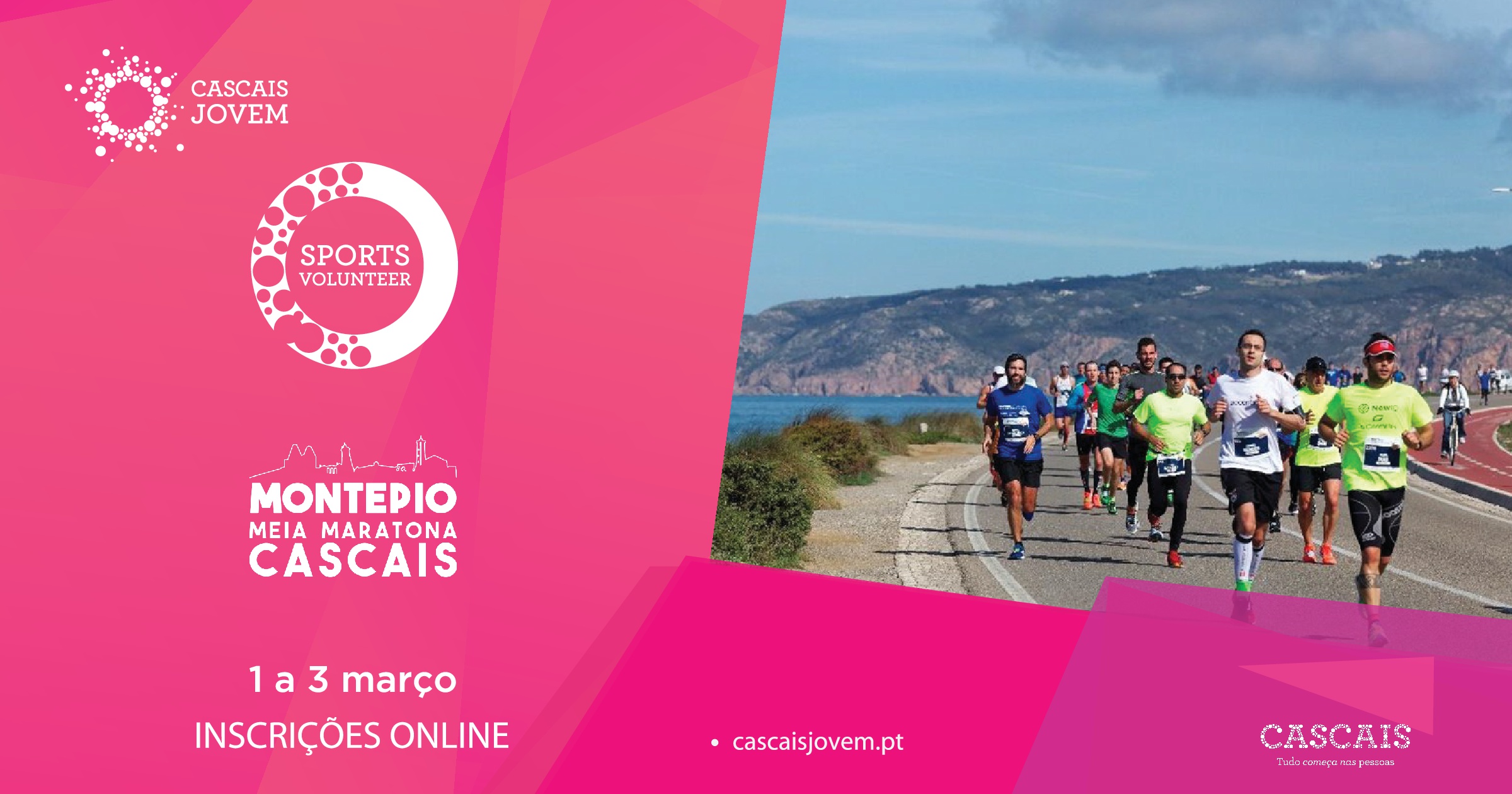 2019 begins with yet another amazing project from the Cascais Sports Volunteer volunteer program.
The Montepio Half Marathon Cascais will fill the streets of our municipality in the early days of March.
The Cascais Bay will be the main stage of the third edition of the Montepio Half Marathon of Cascais, powered by Associação Mutualista Montepio, which will be held on March 2 and 3, 2019, at the Carnival weekend. The challenge organized by HMS Sports, the Center for Culture and Sport of Staff of the Municipality of Cascais and the Municipality of Cascais includes the Half Marathon (21.0975 km), the 5 km of Cascais and the Children's Race (for children born between 2006 and 2014). The event comes with the Green Event seal, taking into account the organization's concern for the implementation of measures to reduce the environmental impact of sporting events.
Can you wait to sign up as a volunteer at this event? We leave here all the information to know TUTH about your duties as a volunteer in this race:
March 1st
Delivery of Participation Kits:
Cascais Bay - 10:00 a.m. to 7:00 p.m.
March 2nd
Delivery of Participation Kits:
Cascais Bay: 10:00 a.m. to 6:00 p.m.
Children's Racing:
Cascais Bay, 4:00 p.m.
March 3rd
08h00 - 14h00: Cloakroom service
09h30: heating
10:00 am: departure from Montepio Half Marathon of Cascais
10h10: departure 5 Km from Cascais
11:00 am: stretching (1st session)
11h40: stretching (2nd session)
12h00: podium ceremony
12.15: stretching (3rd session)
13h00: end of the Event
If you are not already registered in the Cascais Sports Volunteer scholarship it is MANDATORY to do so here before you apply for this project.
Apply for the volunteers projet test here.