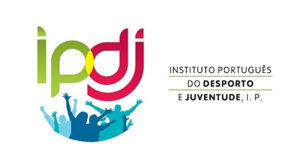 Balcão Ponto JÁ
Did you know that in Portugal there are 54 Balcões Ponto Já? A Cascais Jovem is one of them!
With a multichannel concept, Balcão Ponto JÁ is an IPDJ project: the Portuguese Institute of Sports and Youth, which offers you a varied and transversal offer in several areas, offering a consonant and adequate response to your needs.
Thus, the general objectives of the Point Counter are:

• Promote and disseminate national and international information to young people;
• Collect, select, disseminate and streamline the information received;
• Promote the transversality of the Departments of the Youth and Sport Area;
• Create partnerships that enhance the provision and dynamism of the Service;
• Promote and develop the values ​​of citizenship;
• Promote opportunities for young people;
• Promote activities of interest to young people;
• Promote the integration and participation of young people;
• Promote youth counseling.
News from Balcão Ponto já
3rd Edition do Youth Participative Budget 2019
The initiative challenges citizens between the ages of 14 and 30 to present and decide public investment projects, in the total amount of 500 thousand euros.
In the 2019 edition, both national and foreign citizens can legally reside in Portugal.
Tenders must:
- To benefit more than one municipality in the whole national territory;
- be technically feasible;
- Do not configure requests for support or provision of services;
- Do not involve the construction of infrastructures;
- Do not oppose planned or ongoing public policies;
- Do not exceed the amount of 100 thousand euros;
The call for proposals runs from 25 March to 29 April in opjovem.gov.pt
The vote on the proposals runs from 22 June to 4 August.
The results are known until August 12.
Porta 65:
Open applications since 16 april until a 21st may to the program Porta 65.
More informations here
Article 70 - Rights of the Youth
Article 70 of the Constitution of the Portuguese Republic establishes rights which cover various spheres of life of young people, such as culture, education, access to the first job, housing, sports and leisure in the following you can find more information about each one and related programs and projects!
Temáticas:
- Participa Já
- Experimenta Já
- Mundo Já
- Desporto Já
- Saúde Já
- Cultura Já
- Escola Já
- Habitação Já
- Igualdade Já
- Emprego Digno Já

What is IPDJ?
It is a public administration body, whose mission is the implementation of an integrated and decentralized policy for the areas of sport and youth, working with both public and private entities.
And also, to boost the support to associations, volunteerism and promotion of citizenship, occupation of leisure, non-formal education, information and geographical mobility of young people in Portugal and abroad. It is also proposed to revitalize youth tourism, with the network of youth hostels and the Youth Card, in order to increase mobility, with efficiency gains and savings.
Visite official website here