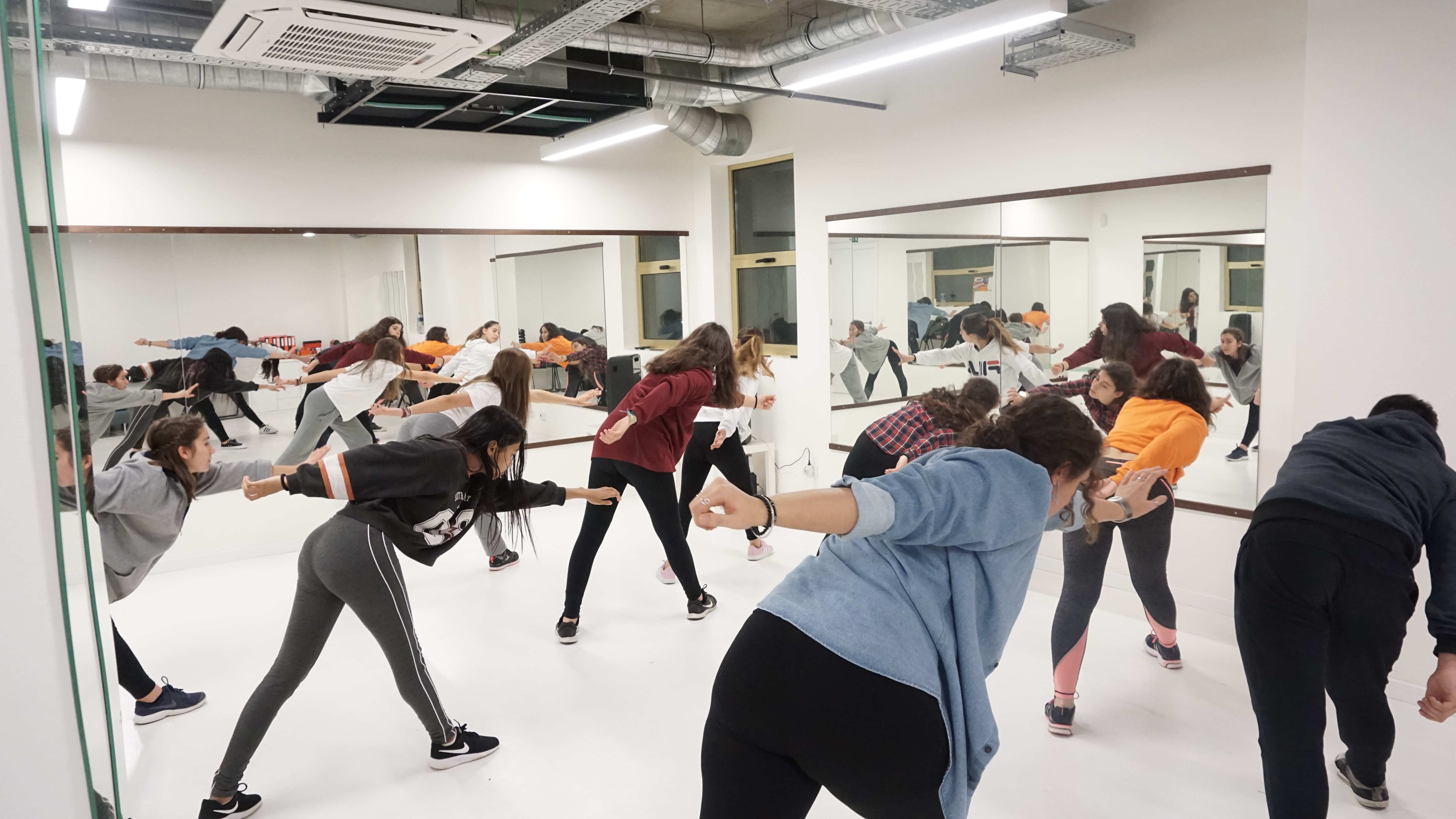 Association: Palco da Tua Arte
Address - Headquarters: Rua João da Silva, nº 4 (7,21 km) 2775-586 Carcavelos
E-mail: palcodatuaarte@gmail.com
Facebook: https://www.facebook.com/palcodatuaarte/
History: The Palco da Tua Arte is a youth association with the main objective about the design and development of strategies for (re) integration and rehabilitation of children and young people at risk through Art, enabling the choice of valid ways to build a life adult and quality.
Our work presupposes personal and artistic development through the performing arts in general, not only in what concerns stage work, but everything that involves the organization and production of an artistic event.
It is an annual artistic project, in which the association offers young people artistic activities of a weekly nature that have specific objectives - on the one hand the public presentation of their works throughout the year, and on the other, everything that involves the preparation and participation in the Association's annual show.
Artistic activities take place weekly in the CriArte space in Carcavelos with various Dance Groups - Reason2Dance, Urban Squad, Ballet4You and the Growing Art Project; the Musical Theater Group - 1Act; the Singing Group - Sing4Reason, and the Guitar Group - Strings4Fun.
At the Cascais European Youth Capital 2018 (CCEJ2018) the Tua Arte Stage was responsible for the organization and production of the Cascais Art Fest pilot project, which involved a varied range of artistic activities, and two major hunting talent events - Cascais Got Talent and Portugal Loves to Dance. The Cascais Art Fest has the 2nd Edition with a date scheduled for October 2019.
Between the public presentation of artistic works we already have many events, among which we highlight participation in the annual events Dançarte, annual participation in the Christmas Party of the IPO, organization and production of Flashmob's, participation in the program Portugal in the Heart in RTP1 or more recently participated in the Etnias program at SIC.
Regarding the annual show, this is a large format event, which has already added seven editions. We are now on the way to the eighth edition, the second in musical format, scheduled for Wednesday, June 26, at 9pm at the Estoril Casino.
Area of Intervention: Carcavelos