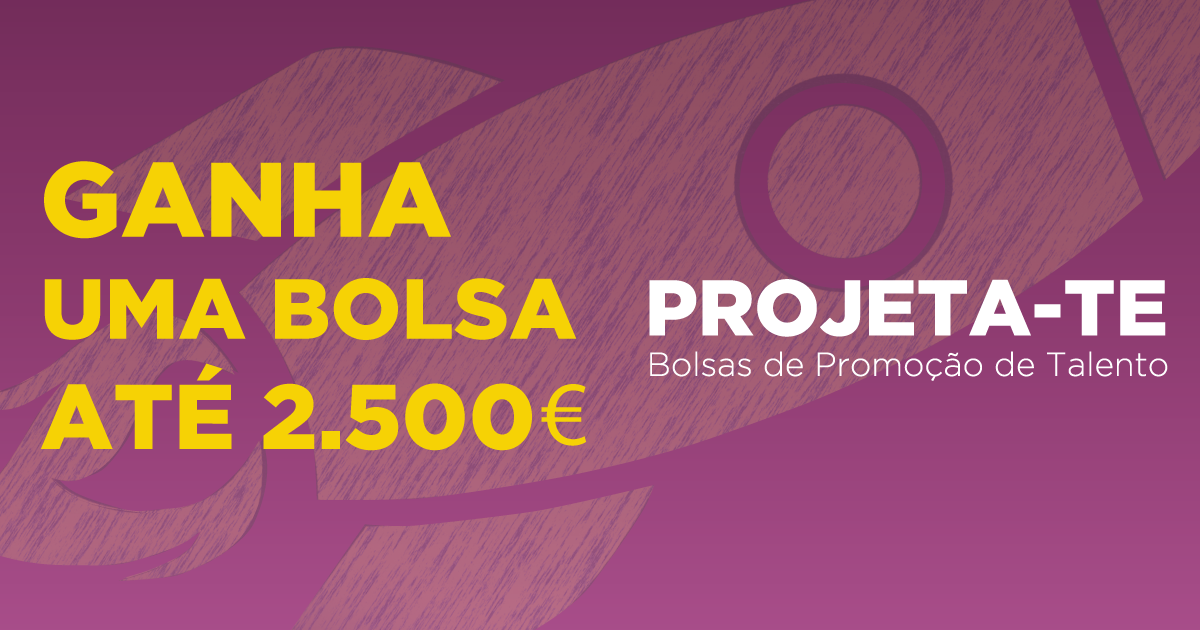 What are the talent promotion grants?
They are grants awarded in the form of "money" (financial contribution) to support talent development projects.
The maximum grant amount is € 2,500 per project / year.
What are the objectives?
• To give young people the opportunity to discover their creative and innovative potential through experimentation, identification and knowledge of their talent, in an amateur and initial phase of their journey.
• Make young people aware of the importance of developing their personal, vocational and social skills.
Who can apply for scholarships?
Young people from 12 to 30 years old, individually or in informal groups, residents and / or students in the municipality of Cascais.
What types of project?
• Personal promotion projects, with direct impact on the candidates themselves
• Community intervention projects (active citizenship), with direct impact on the community
What are the main design areas?
• Environment
• Arts and Design
• Audiovisual and Multimedia
• Scientific and Technological
• Movie theater
• Cooking
• Dance
• Sports
• Education
• Photography
• Journalism
• Literature
• Fashion
• Music
• Social and Community
• Theater
How long are the projects?
The projects can have variable duration, never exceeding twelve months.
How to apply?
The application is done by completing the online form here, however you should first consult the Application Rules here to know the selection criteria and obligations of the scholarship holders.
What are the application deadlines?
March 1 - April 30
July 1 - August 31
November 1 - December 31
When will the selected candidates be announced?
30 days after the closing date of the respective application period
How is the application evaluated?
All applications are submitted to an evaluation process, based on the following items:
• Connection of the project to Cascais (mandatory);
• Impact of the project on the community;
• Innovative and creative character that the project demonstrates;
• Budget balance in the proposal submitted;
• Design the application for the first time or previously done;
• Project feasibility;
• Other factors that may be relevant to the individuality of the application submitted.
Candidates with selected projects November 2018 edition:
Afonso Simões de Almeida, 13 years old
Representation of Cascais in the Trophy Oliveira Cup Motorcycle School. This Trophy has already confirmed seven speed races, to be played in several Kart tracks around the country.
After participating in the Championship, Afonso will pass on his experience and knowledge acquired through the trophy through workshops and / or other activities.
This trophy includes an end-of-season race at the Autodromo do Estoril.
Carla Sofia Pinto Ribeiro, 21 years old, National Champion of Aesthetics
Representation of Portugal in the World Championship, in Kazan (Russia), in the area of Aesthetics.
The objective is to show what Portugal has the best in its formations and professions.
The return to the community made by Carla will be the sharing of some knowledge with the young people of Cascais.
During the month of September, will hold two workshops, the first with the theme "Beauty Care and Gel and Varnish Gel".
More information:
Youth Division
T: 214 815 368
cascais.jovem@cm-cascais.pt