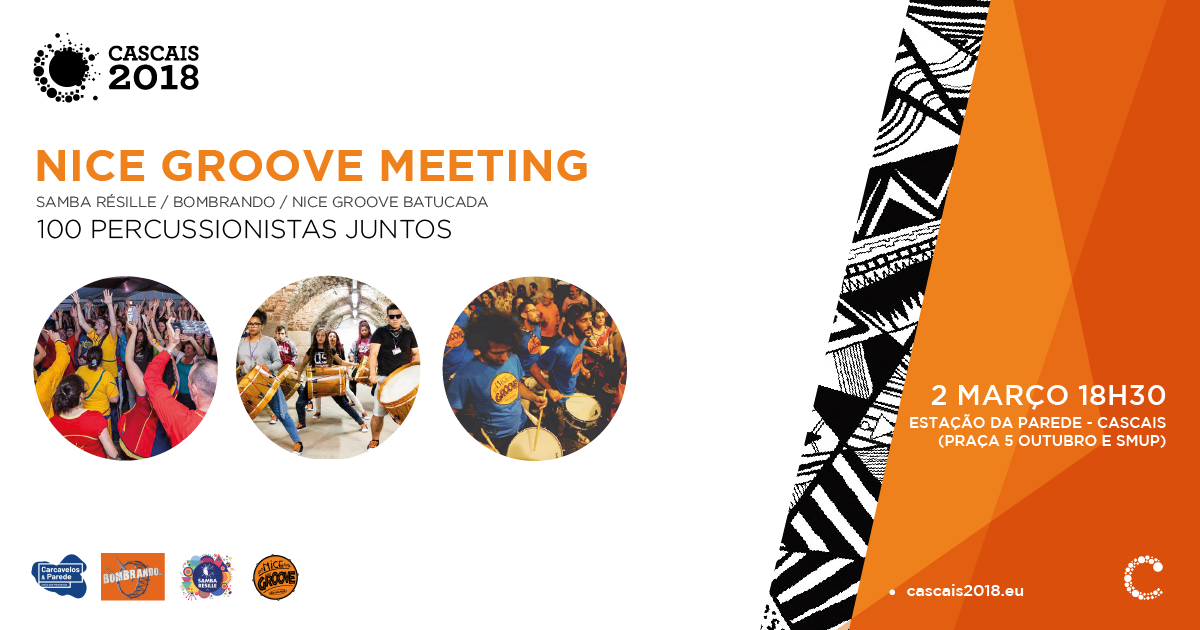 Data:
2 de março de 2018
Local:
Estação da Parede
Under the Erasmus+ program "SAMBA RESILLE (Toulouse - Occitanie) - La Construction Culturelle de la Jeunesse et la Construction Juvénile de la Culture" the Samba Résille group visits the groups Nice Groove Batucada (São Domingos de Rana, Cascais) and Bombrando, Amadora) with whom they had already been in a meeting in Liverpool.

These 3 youth associations have a consolidated work in the socio-cultural intervention in their municipalities:
through music, more concretely of the traditional root percussion of Brazil, PALOP and Portugal, they unite people of the most varied sociocultural backgrounds, nationalities, age groups, tastes and aesthetics. They build new bridges, new partnerships, renewed personal paths.
All this without having to resort to electric current and digital ... it is even live and in color this energetic social network.
While studying, preserving, innovating and spreading this primordial musical form - Percussion - your focus will always be on people's happiness. Those who play, those who watch these vibrations and those who risk experiencing ...

On March 2, 100 percussionists from 3 municipalities will celebrate the music, on a Huge Batucada, at 6:30 pm, at Estação da Parede!

Keep up all the news in the facebook event page.