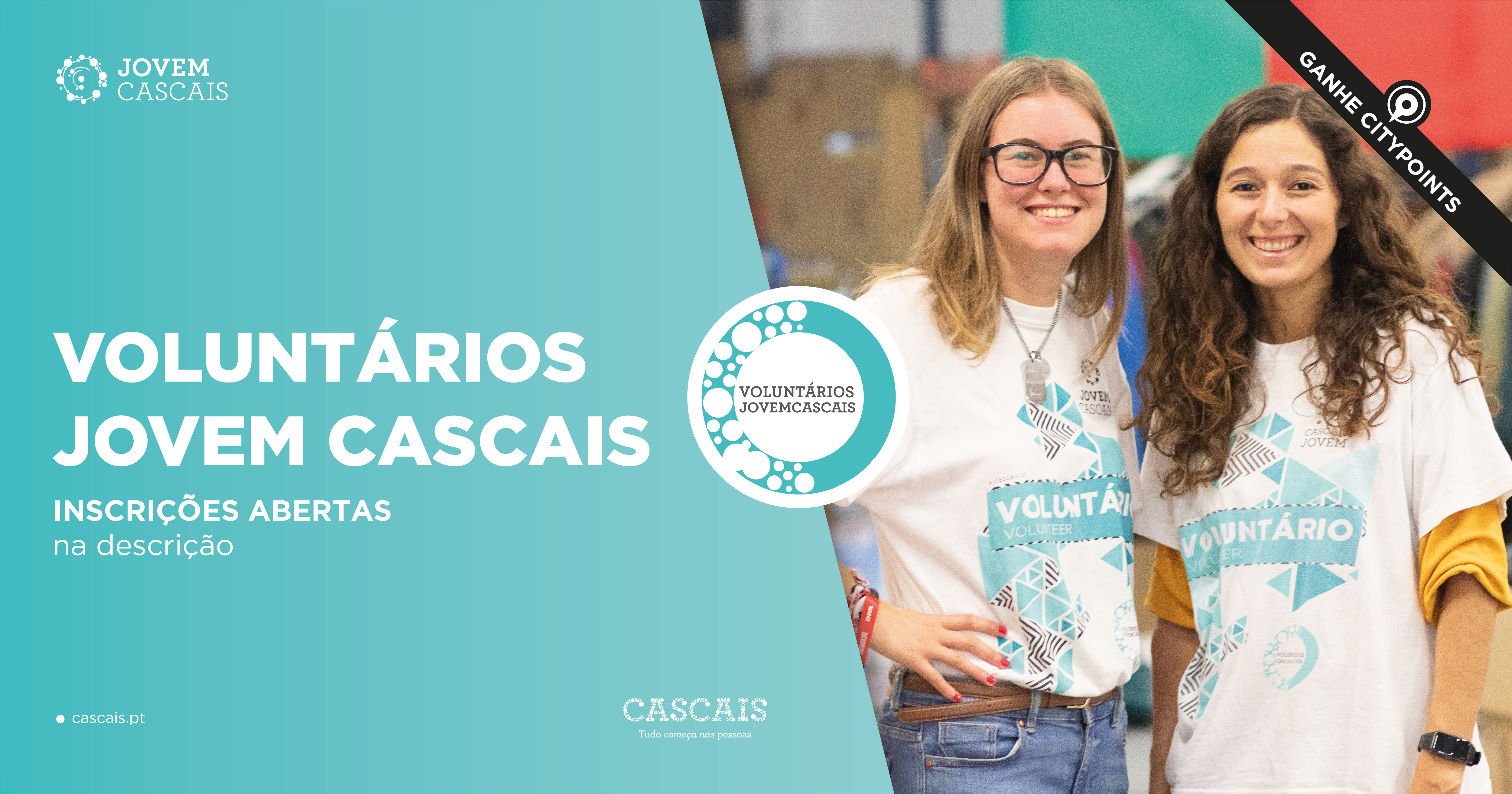 Volunteers Cascais Jovem!
The "Volunteers Cascais Jovem" Program is an annual young volunteer program that aims to provide young people with opportunities for vocational and professional exploration through short-term collaboration in projects and events developed by the Cascais City Council.
They are activities of a practical, punctual and short duration (less than one month), varying according to the specificity of the concrete project / event, involving different areas such as education, sports, youth, urbanism, environment, communication, culture, among others.
Goals
· Promoting the healthy occupation of young people's free time;
· Provide participants with opportunities to develop skills on a personal, social and professional level;
· Foster the community spirit of young people through involvement in community service projects and events;
· Provide young people with a first contact with a work context, creating opportunities for experimentation and discovery of vocational interests;
· Support the implementation of projects and events developed by municipal services and companies, through the use of creative potential and the dynamism of young people;
· Enrich and value the CVs of the young participants.

Framing Entities
Services of the Municipality of Cascais or other municipal entities.
Who can participate?
Young residents or students in educational establishments in the county of Cascais between the ages of 15 and 25 (at the start of the activity).
Duration
This program is in force throughout the year, whenever there are projects / events taking place.

Subscriptions on the registration "Volunteers Cascais Jovem"
In order to participate in the projects, you must enroll in the registration "Volunteers Cascais Jovem".
When you are registered, you will have access to the opportunity to apply to participate in projects that are launched throughout the year.
Once you are registered, you will receive information about the concrete projects that are promoted by the Qualifying Services during the year and for which you can make your application within the defined deadlines, if you have interest and availability.
The scholarship application is open to all young people who meet the defined requirements and is not subject to selection.
With regard to participation in the different projects, the selection will be made by technicians of the Youth Division of the CMC, as defined in the Rules of Participation.
Make your application here !

Grant / benefits
Participants are entitled to:
»One participation grant for each hour of work, in the amount of € 3.50 per hour;
»A Personal Accident Insurance;
»A Certificate of Participation.
Rules of Participation:
In this document you can find: the selection criteria; a schedule; The rights and duties of the participants, the framework conditions and the Municipal Council of Cascais, as well as the disciplinary norms. View or download here.
#Hashtag

Share your photos on social media with #futuremaker.