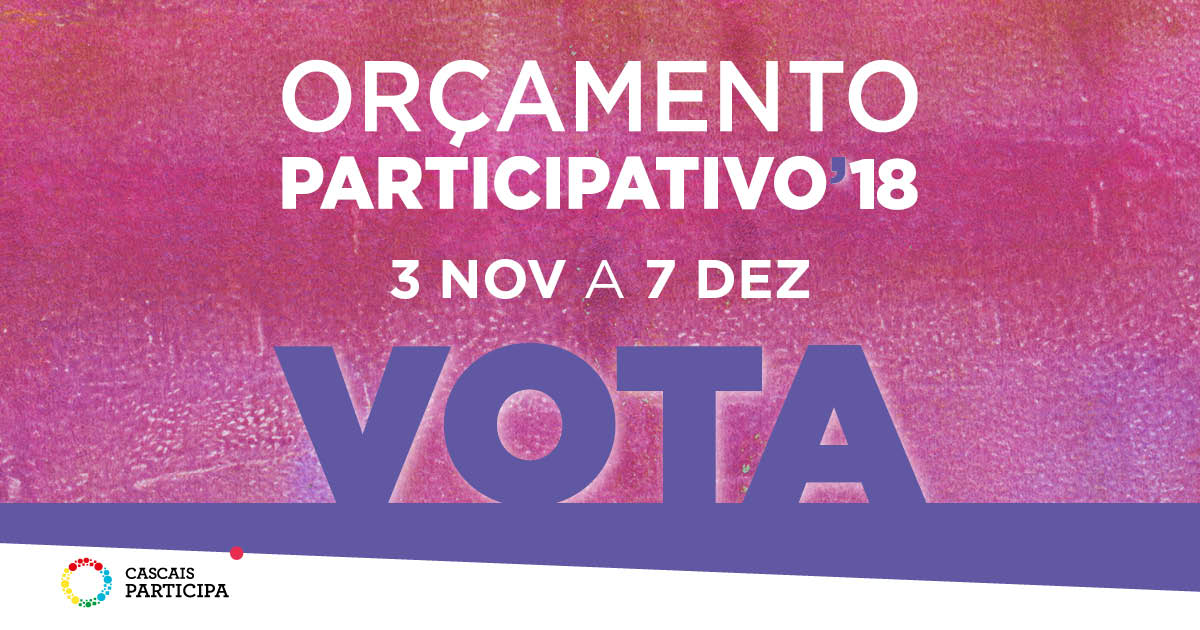 Between 3 November and 7 December, the voting in the Participative Budget will take place in Cascais for the 8th consecutive year. Whether it be heart or reason projects, this year there are two projects that need your vote. Get involved!
Did you know that in all there are 39 projects proposed by citizens - some of them your own age - that aim at improving the quality of life in the community in 15 different areas?
By participating, you take part in the decision on how part of the budget of the municipal budget is applied and contribute to the improvement of the quality of life.
It is already seven years of participation, in which the citizens who believe in this tool of participative citizenship gave to the county a new face, easily identified by a map of 115 projects that represent an investment of more than 22 million euros. "In every 0.5 km there is an OP work that is concretized or in the process of being implemented," says Joana Balsemão, councilor of Citizenship at Cascais City Hall. "This is living proof that people care and are committed to transforming the space of your street, your neighborhood, your county and the municipality is with them, because we have a 95% execution rate," he adds.
Know more here.
Don´t know how to vote? Click here.
Want know what the projects are? Click here.