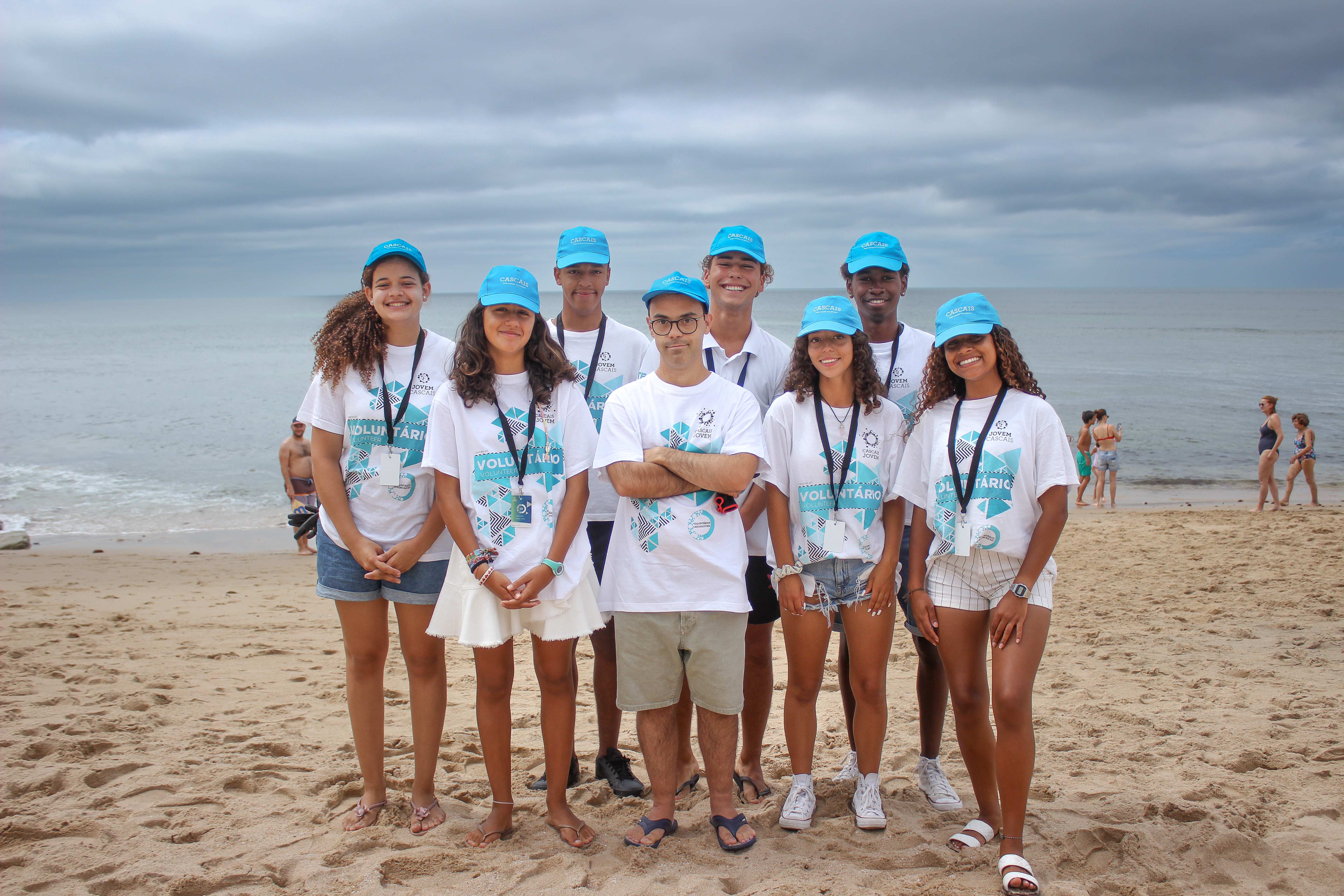 The Summer Volunteer Programs are the responsibility of the Cascais City Council, through the Youth Division and are intended to promote youth volunteering in various areas.
ADDRESSEE
The Maré Viva Program is intended for young residents or students in the municipality of Cascais, aged between 15 and 21 (at the start of the intended shift), except for Team Leaders and Team Assistant, who may have up to 25.
The Cascais Acessível - Praia para Todos project is for young people up to 30 years old with or in training in the health area, whether or not they live in Cascais.
The Marézinhas do Futuro project is aimed at young people between the ages of 12 and 14.
GOALS
The main objectives of the Maré Viva Program are:
To contribute to the general welfare and safety of the users of the beaches of the county, promoting a better use of that space and preventing situations of risk;

Raise awareness among users and participants of issues related to environmental improvement;

Disseminate to the users, useful information related to Tourism, Environment, Public Health and others of municipal scope
The main objectives of the Marézinhas do Futuro Project are:
the development of observation activities, the collection of information to improve bathing areas, the distribution of beach ashtrays, the maintenance of access to beaches, the distribution of diverse information and support for educational and environmental awareness activities.

The Marézinhas Do Futuro Project will be implemented on the beaches of the county of Cascais where the Maré Viva Program is being carried out.
SPECIAL PROJECTS
Cascais Acessível - Praia para Todos: To make the beaches of the Municipality of Cascais accessible to people with disabilities, sensitizing also the vacationers to the importance of an inclusive society
Marézinhas em Movimento: Making the Ciclovia do Guincho a safer place for its users
Pegada N'Areia: Support to environmental activities, prevention, information and public health.
APPLICATIONS
The applications for this Program are CLOSED.
GRANT
All volunteers are entitled to a participation grant and personal accident insurance.
STANDARDS
General Participation Guidelines, the Maré Viva Program Standards and Special Projects, the Marézinhas do Futuro Project Standards will soon be available.
#Hashtag
Share your photos on social media with #futuremaker.