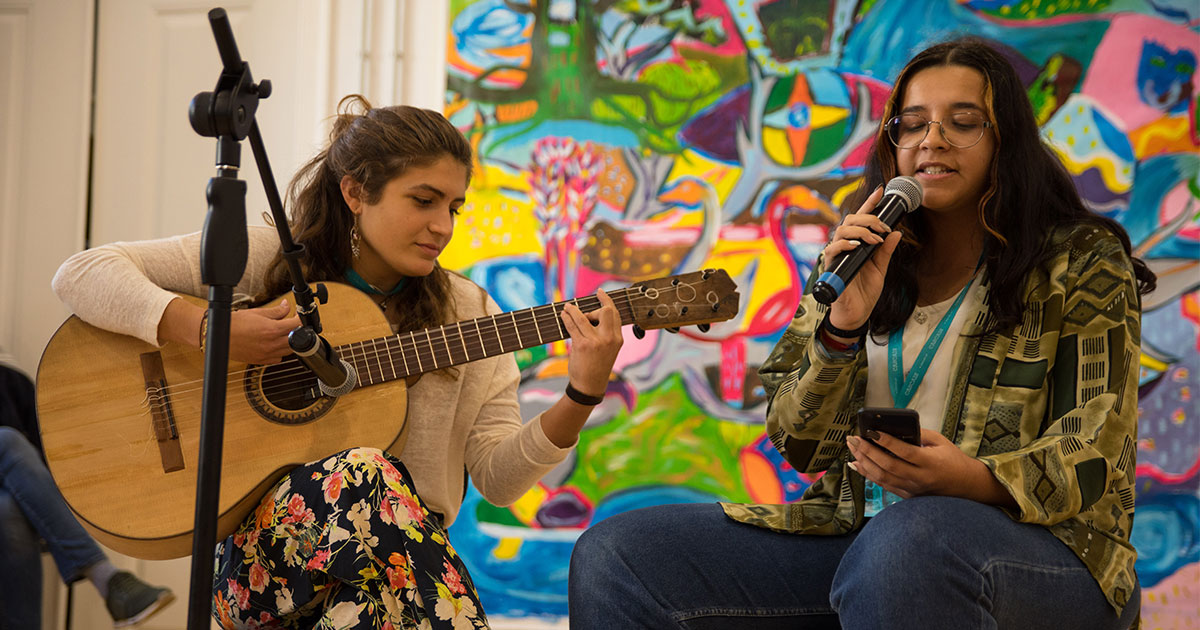 They are currently present in 190 countries and integrate more than 400 thousand educational centers, reaching more than 1 million children and young people.
The Scholas Occurrentes program started in 2001, in Buenos Aires, by the archbishop of the city, Jorge Bergoglio, now Pope Francisco. His headquarters in Cascais, located in the old Conde Ferreira School, in the Historic Center of Cascais, opened on march 21, 2019.
Scholas Occurrentes is headquartered in Argentina, Vatican City, Colombia, Spain, Italy, Mexico, Haiti, Mozambique, Panama, Paraguay, Portugal and Romania.
In Cascais, there are now more opportunities for young people to express themselves through the arts. This project will seek within each young person or better that it is in itself, creating a sense of citizenship and responsability in each them.
This program lasts for six days. Every morning, young people come together to express themselves through play, art and thought. In addiction, select two problems that affect the day and, after five days of analysis, various solutions that are used to represent locations.
One of the projects we develop is Scholas Music. This program is for young people aged 13 to 21 who come together to create group music, to record and produce a videoclip.
The music workshops included in the Scholas Music Project, in Cascais, takes place every Tuesday at 5:30pm at Rua do Colégio 5.
Like the Scholas Music Project, there are others included in the same program, some oriented towards young people and the community and others towards colleges and teachers.
At Art Scholas, young people, between 13 ans 21 years old, are encouraged to express their creativity through painting and music. At Sports Scholas, which includes FutVal and BoxVal, young people work together with clubs and sports schools in the neighborhoods, providing training for trainers.
Scholas Tecnology which includes the Scholas Social program, is a platform that facilitates communication and collaboration of educational institutions to promote the Culture of Encounter, and Scholas Labs Jam, is a program for young people, between 16 and 18 years old, passionate for the innovation thar come together to create services and models that solve community problems,
The Cátedras Scholas is also part of the range of projects that the Scholas Occurrentes program encompasses. It is focused on universities, creating a network of 100 universities from 34 organizations with the aim of spreading ideas, proposals and involving students in the process of generating community service activities.
This program helps you to improve your future and help your community. You can be a change maker. Join Scholas Occurrentes.