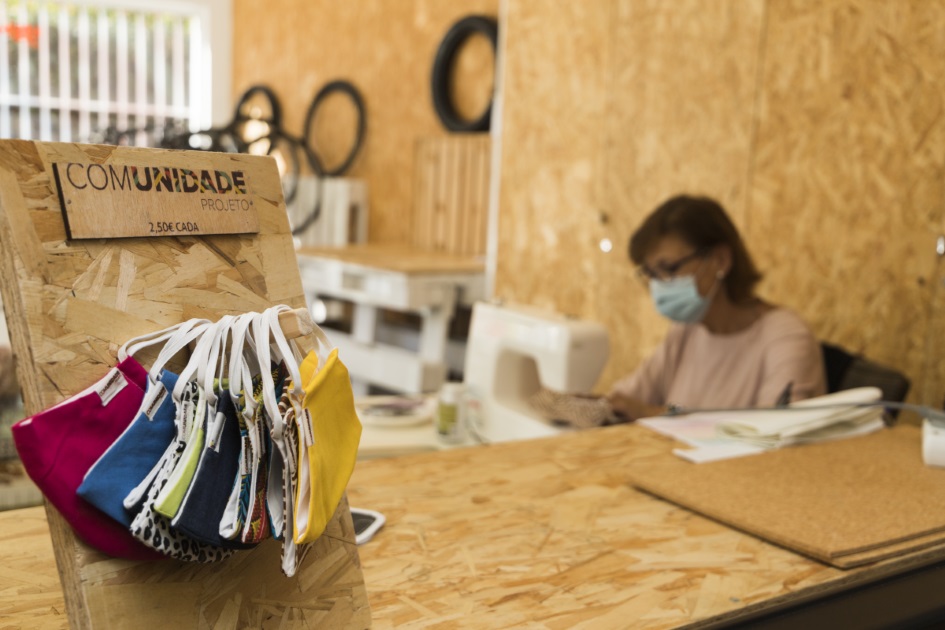 There are many locations throughout Cascais where you can acquire your own community mask!
Original and solidary, these masks are sewed by 15 citizens from Adroana, Cruz Vermelha, Cabeço de Mouro, and Torre. These citizens are sewing masks through the "Apoio ao Reforço de Emergência de Equipamentos Sociais e de Saúde" Program. A measure created by the "Instituto de Emprego e Formação Profissional" in partnership with Cascais's Municipality.
Besides sewing, the participants of this program are also having training in other areas that can help to improve their curriculum for the future.
And there are even those who already think about creating their own business in this area!
At Fablab, in Adroana, there are three more collaborators of this Program. A group that found in sewing the strings that perhaps may sew their future, shortly after they started working with the sewing machines provided by the Municipality, they felt the need to buy their own.
The masks provided by this Program can be acquired at your local "Associação de Moradores", at Fablab in Adroana, and at the "Associação Realiza" in Cabeço de Mouro. The profit reverts directly to the support of activities and initiatives in the community.
In all of these locations, there are also young volunteer teams of the "Comunidade" Project, who can give you information about the serological tests. They also provide support to the local teams of social intervention.
Check here the locations of the "Comunidade" stations.