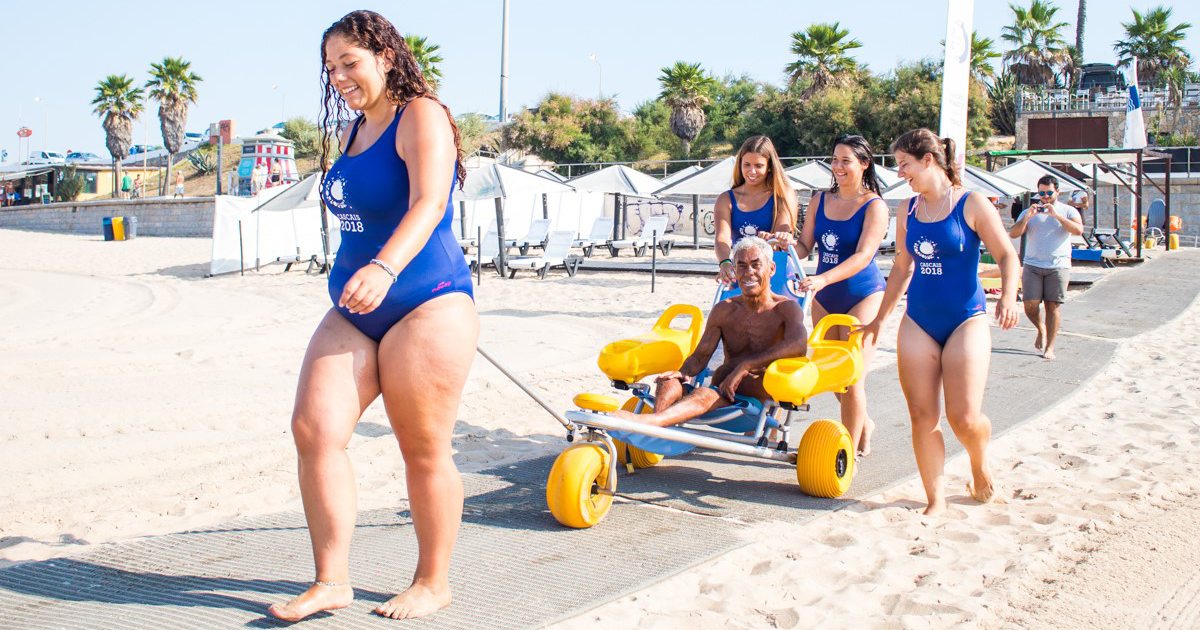 The objective of this project is to make the beaches of the Municipality of Cascais accessible to people with disabilities, sensitizing also the vacationers to the importance of an inclusive society.
How it works?
- Available free of charge;
- Beaches of Carcavelos, Tamariz and Conceição;
- Can be used daily, including weekends, from 9am to 7pm;
- From 15 June to 15 September;
Recipients?
- Persons with disabilities, private or in institutions, regardless of whether or not they are residents of the municipality of Cascais.
Partnership:
More Moving Moments – Buggy's
Association that equips three beaches (Cascais, Tamariz and Poço) of the county with Buggy's, chairs that allow children with reduced mobility, enjoy a day at the beach.