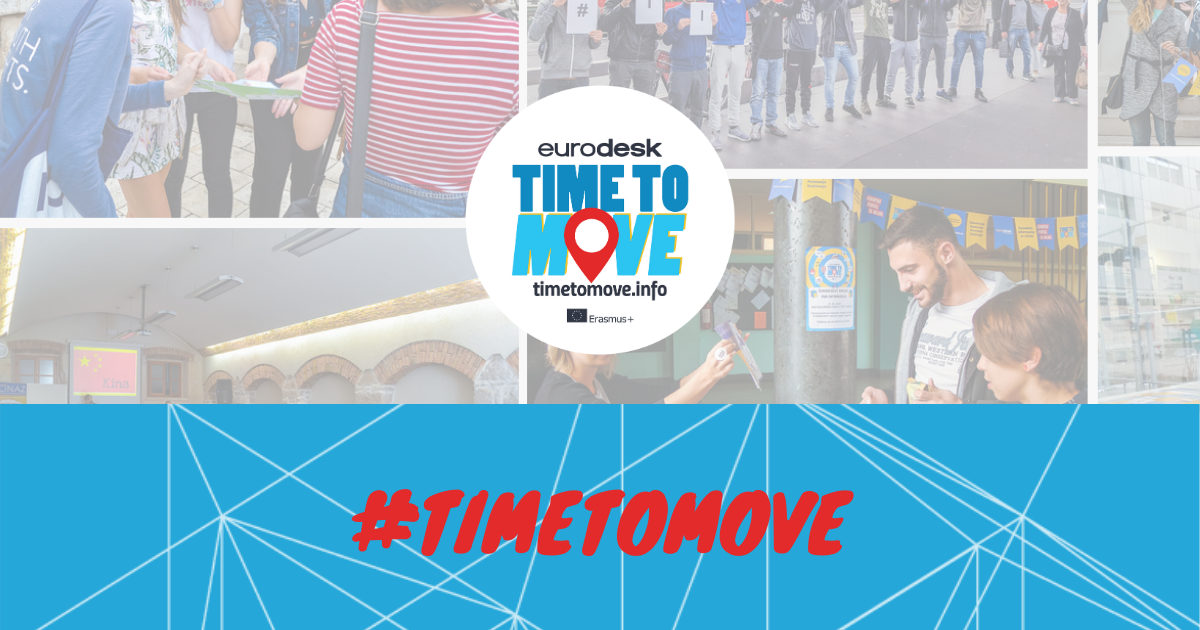 "Time to Move" is a Eurodesk initiative that seeks to encourage young people to discover the world, presenting to them initiatives and opportunities outside their home country.
The "Time to Move" Campaign will take place during October, where it will have numerous activities for you, such as informative sessions, contests, tips, and suggestions about different countries integrated into the Eurodesk DataBase.
Eurodesk is a Non-Profit International Organization, established in 1990. As an Erasmus+ support organization, it provides information about international mobility for learning purposes and accessible to youngsters. With a network of national coordinators connected to more than 1600 providers of local information in 36 European countries, Eurodesk increases the awareness for mobility opportunities and encourages youngsters to become active citizens.
For more information check here.