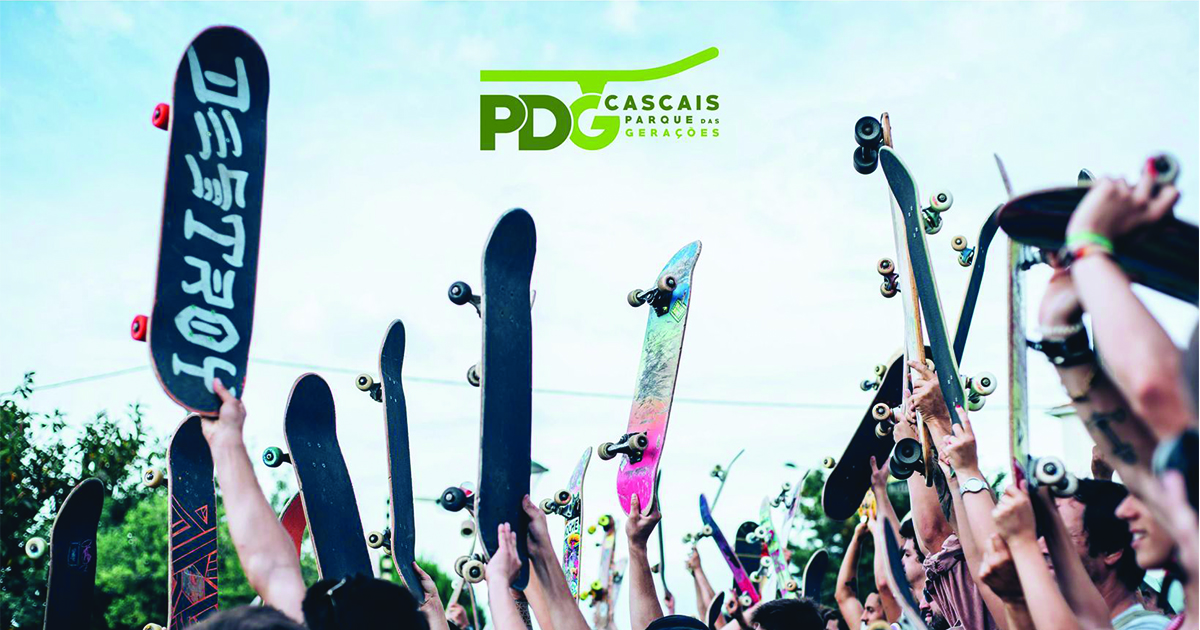 Data:
June 21st, 22nd and 23rd
Local:
Skatepark Parque das Gerações
Next June 21st, the 3rd edition of Vans Go Skateboarding Day Cascais (also known as World Skate Day) will be celebrated.
Keeping the tradition of the last two years, CASCAIS joins again this initiative, with the great novelty of the prolongation of the event throughout the weekend, 21st, 22nd and 23rd June.
It is an opportunity to celebrate this lifestyle / modality / sport / artistic expression / means of transport that is so special; unite the skater community, create buzz with society, break down prejudices, attract new practitioners and simultaneously demonstrate the "brutal" vitality of this chain.
Throughout the week and during the event will be the construction of a "Red Curb" with DIY Workshops run by Wasteland Ramps. This will be a new element for the PDG being subsequently inaugurated after the concrete curing days.
Meeting point on June 21st: Nossa Senhora da Boa Nova Church, in Estoril
The program starts with a cash for tricks on the Dilabor jump ramp in the Boa Nova parking lot followed by the descent of the skate (with the roads cut to traffic) to the Generations Park, where there will be lots of partying, socializing and animation.
Go Skateboarding Day Cascais is an organization of the Park of Generations in conjunction with C.M. Cascais, with the naming sponsor of Vans.
Sponsorship list:
Moche,
Vitalis,
Dilabor,
Spitfire Wheels,
Bronson Speed Co,
Protec, Independent Trucks; 
Pop Skate Shop. 
 
For more information click here
Event Schedule