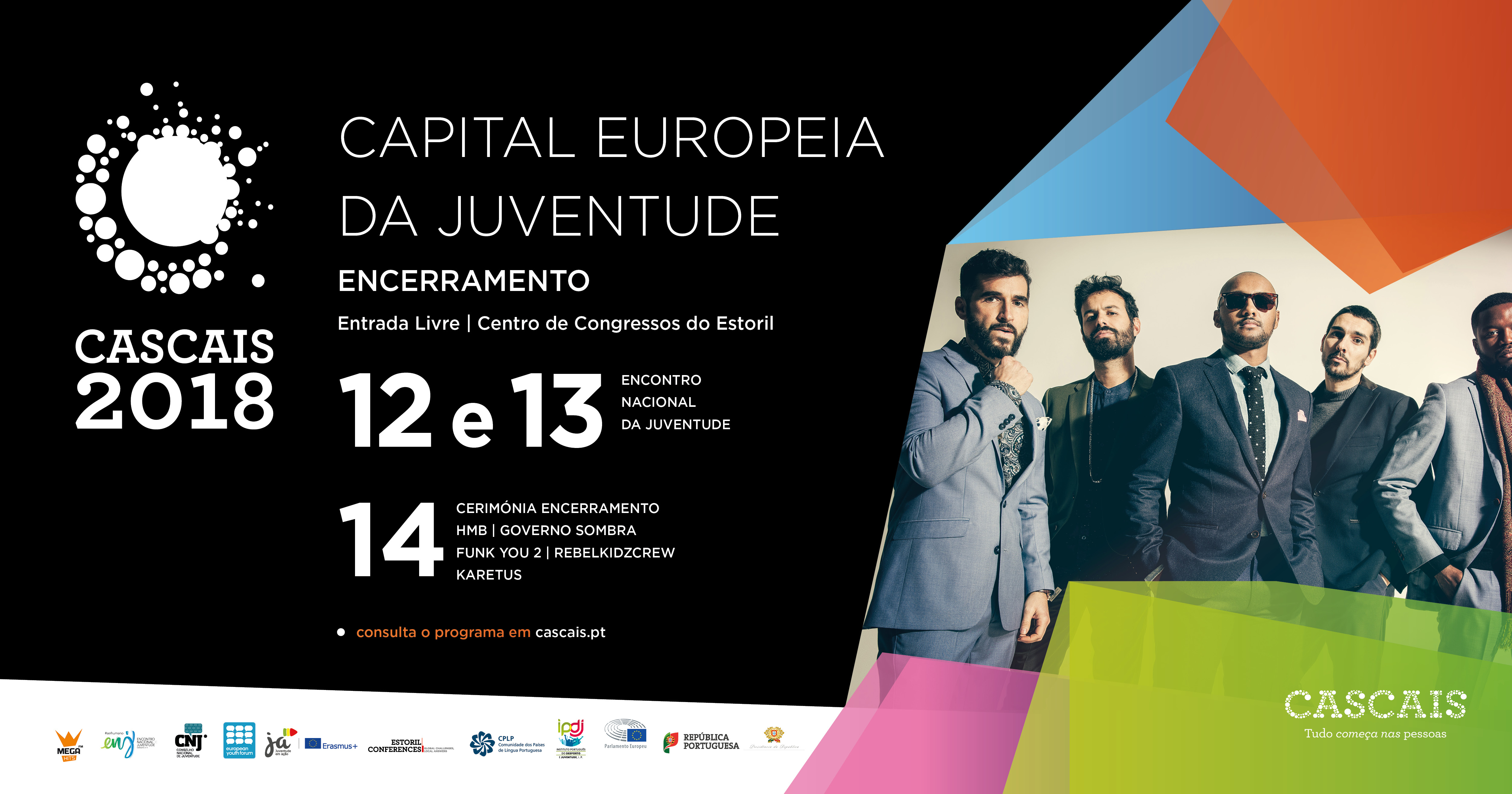 Data:
12 to 14 december 2018
Local:
Centro de Congressos do Estoril
2018 has been a great year for Cascais as European Youth Capital!
The National Youth Meeting ends the Cascais 2018 program. This initiative of the CNJ: National Youth Council will take place at the Estoril Congress Center on December 12th and 13th and you can still register here to participate.
Friday, December 14th, we celebrate in a great party the closing of this spectacular year and we pass the legacy to Novi Sad, Serbia, which will be the center of europe in 2019!
From 4 pm, the Estoril Congress Center is filled to welcome the HMB, Shadow Government, FunkYou2, RebelKidcrew and Karetus !!
See the detailed program here. Are you gonna miss this big party?
Thank you for this year, TOGETHER we have made Cascais the BEST EUROPEAN YOUTH CAPITAL EVER!