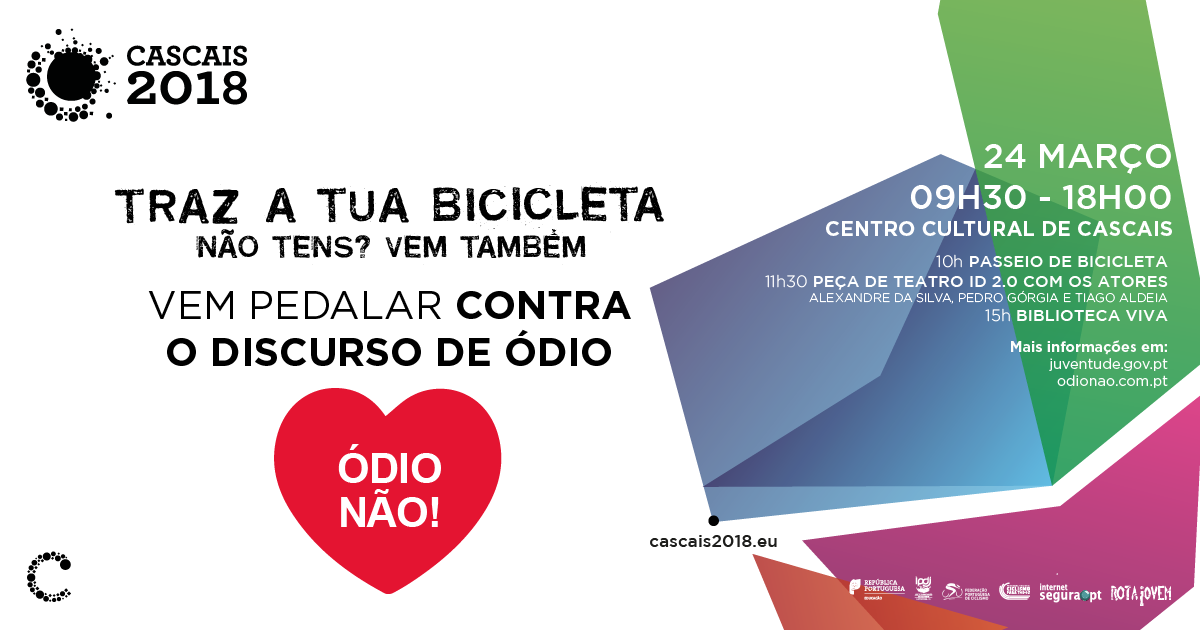 Data:
24 de março 2018
Local:
Centro Cultural de Cascais
No Hate Speech Movement is a Youth Sector Campaign of the Counseil of Europe to fihgt against no hate speech and online discrimination.
To celebrate the end of this campaign promoted in Portugal by IPDJ: Instituto Português do Desporto e Juventude, there will be a a bike parade on the next march 24, between Centro Cultural de Cascais and Casa da Guia.
Bring your bike and ride with us for no hate speech! If you fon't have one don't worry, come aniway and ride one of our Bicas!
At 11h30 am you can see Theater play ID 2.0 with Alexandre da Silva, Pedro Górgia and Tiago Aldeia.
Come ride with us!
Register here.