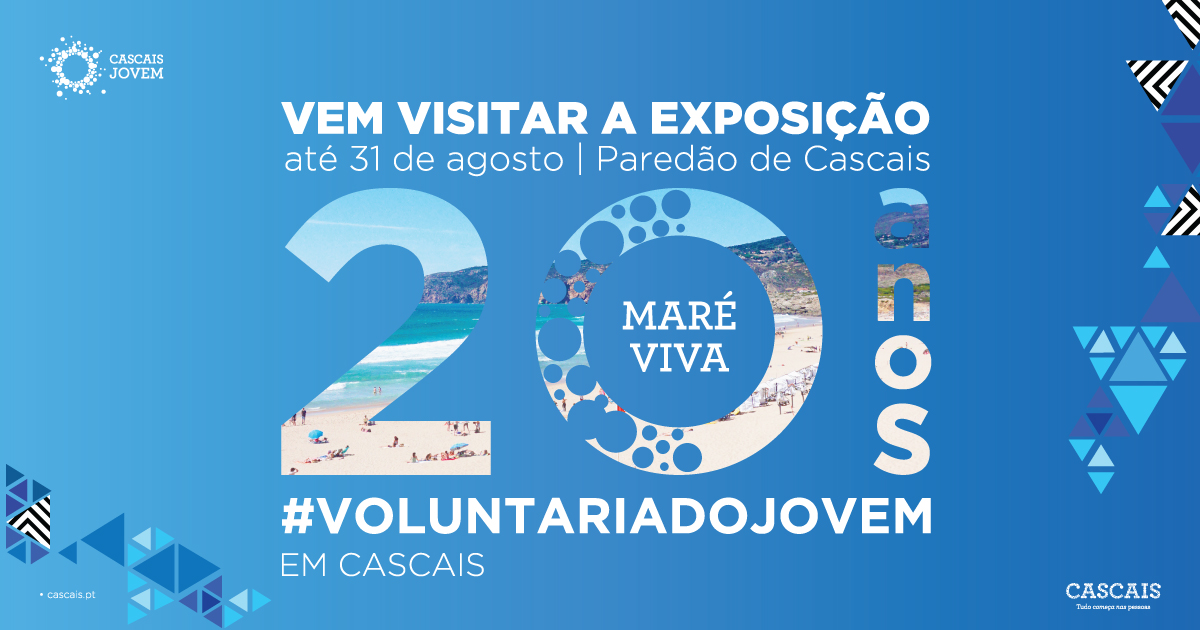 Data:
1st to 31st august
Local:
Alberto Romão Swimming Pool, Paredão de Cascais
Visit to the exhibition about the 20 years of Maré Viva and Youth Volunteering in our municipality next to the Alberto Romão Swimming Pool, in the Cascais wall.
Hurry up and it will only be available until 31st august.
What better place to visit an exhibition about this program than in its natural habitat?
20 YEARS AGO CREATING A BETTER BEACH!