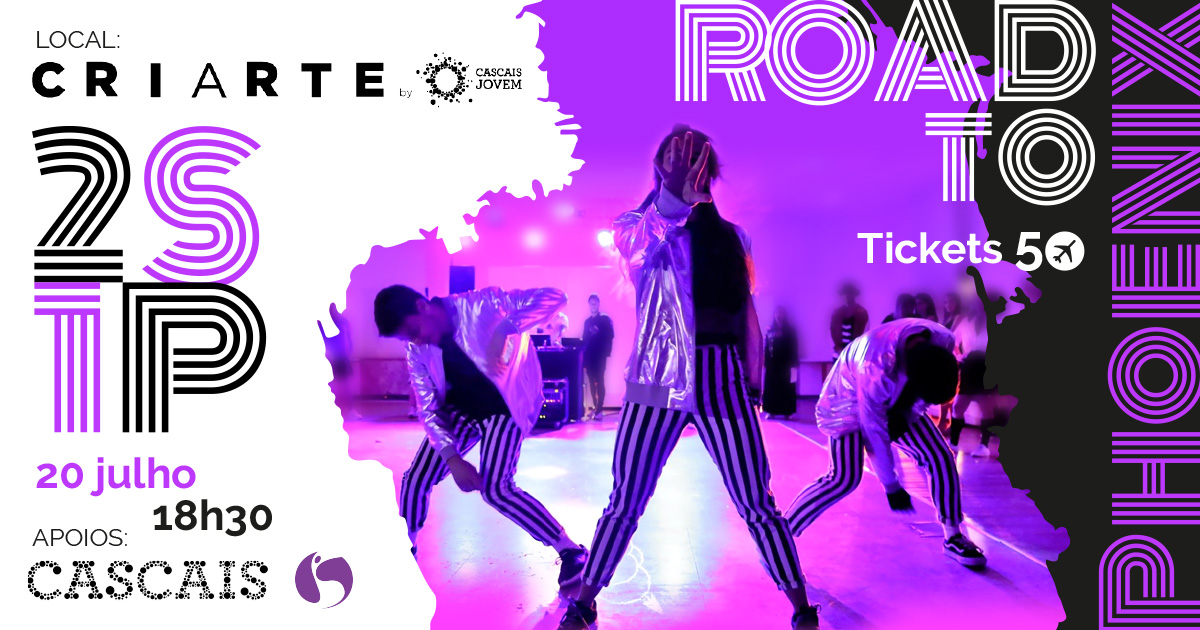 Data:
20ht July
Local:
R. João da Silva nº 4, 2775-586 Carcavelos (Criarte by Cascais Jovem)
The Road to Phoenix dance show is coming to Criarte!
The urban dance group 2S1P participated in the biggest national competition (Hip Hop International Portugal) in Maia (Porto) on April 26th, 27th and 28th, where they obtained the maximum classification in a competition that had 22 teams.
This show is the opportunity for this group to show their talent and fight for the dream of playing in the finals in Phoenix from August 5th to 10th.

Information to know:
Date: July 20
Time: 6:30 p.m.
Duration: 1h30
Tickets: can be purchased on the day of the show and in the space itself, by stocking.
Price: 5 euros (they revert to help with group travel to Phoenix)

For more information: 2S1P.MiniCrew@gmail.com

Know more about this event HERE