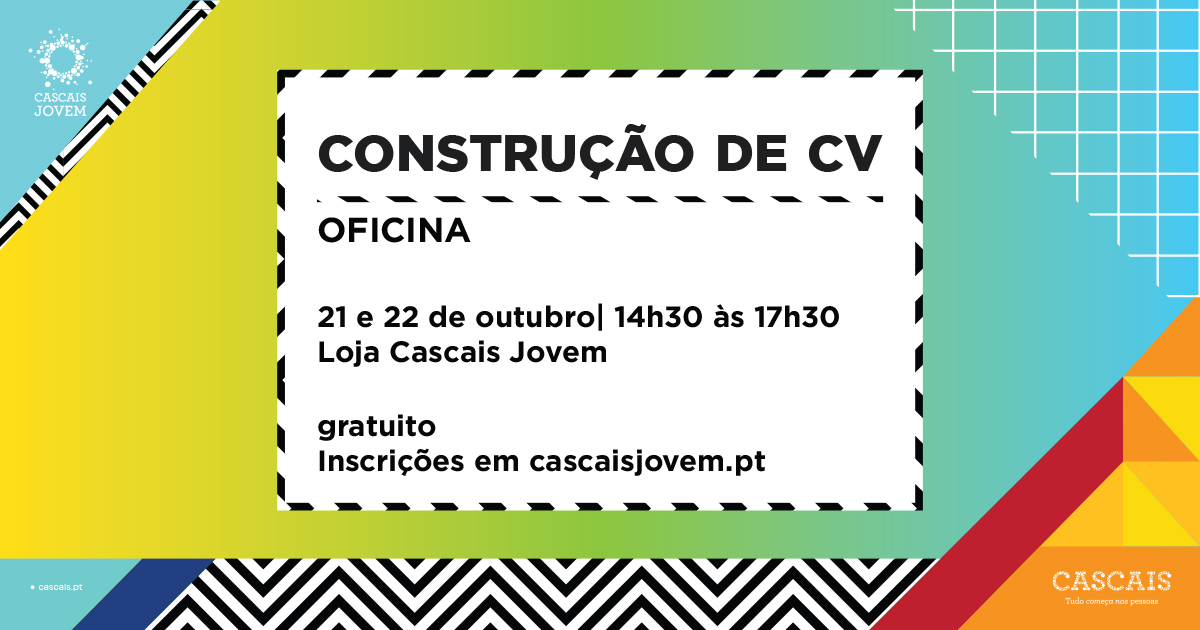 Data:
21 e 22 de outubro de 2019
Local:
Loja Cascais Jovem
This youth workshop teaches you how to create an appealing CV that is able to communicate your goals and skills. Throughout the workshop, you can also build or improve your CV.
All young people between the ages of 18 and 30 are invited.
Don't forget to register on the Cascais Jovem website, in the O Que'Que passa space.