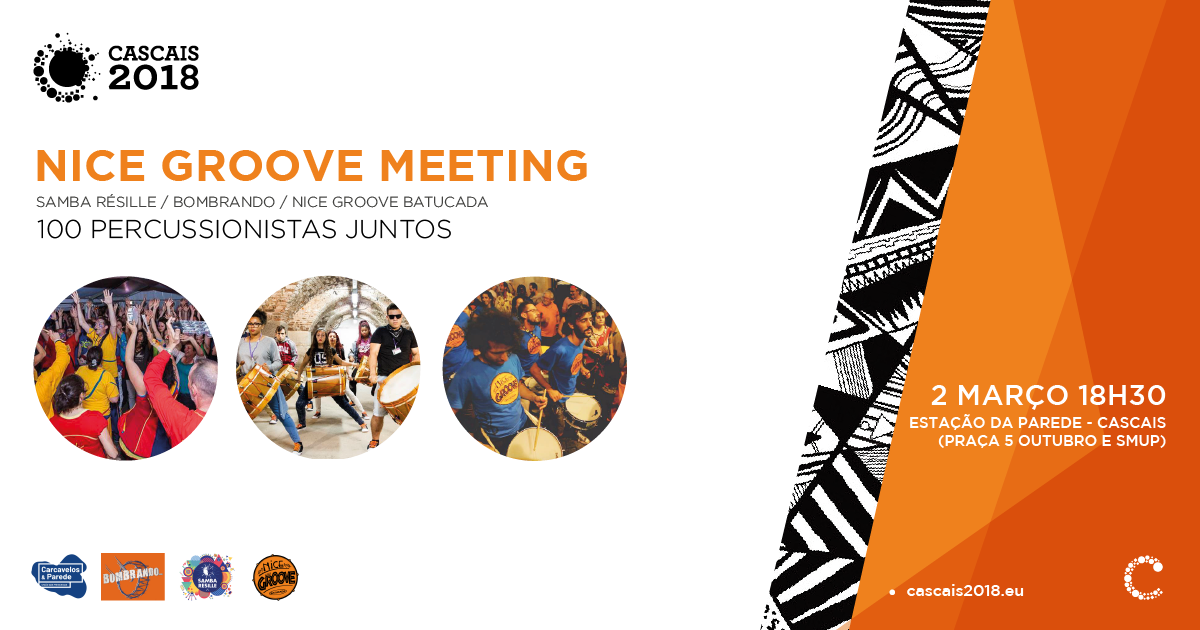 Data:
mar 2nd
Local:
Parede Train Station
Under the Erasmus + program "SAMBA RESILLE (Toulouse - Occitanie) - La construction culturelle de la jeunesse et la construction juvénile de la culture" Samba Résille group visits the groups Nice Groove Batucada and Bombrando with whom they had already lived in a meeting in Liverpool.
These 3 youth associations have a consolidated work in the socio-cultural intervention in their municipalities:
Through music, more concretely of the traditional root percussion of Brazil, PALOP and Portugal, they unite people of the most varied sociocultural backgrounds, nationalities, age groups, tastes and aesthetics. They build new bridges, new partnerships, renewed personal paths.
All this without having to resort to electric current and digital ... it is even live and in color this energetic social network :)
While studying, preserving, innovating and spreading this primordial musical form - Percussion - your focus will always be on people's happiness. Those who play, those who watch these vibrations and those who risk experiencing...
We remember that still in the belly of our mothers our first comfort was the beating of his heart
*** Toulouse Amadora Cascais ***
3 municipalities, 3 associations, Erasmus +,
equal to 3 days of full happiness
Meeting of 100 percussionists of the groups / associations:
- Samba Résille (Toulouse, France)
- Bombrando (Brandoa, Amadora)
- Nice Groove Batucada (São Domingos de Rana, Cascais)
PROGRAM:
MONDAY, FEB. 26th
Morning - Welcome Walking Tour
Afternoon - Masterclass (Estudantina R. São Domingos de Rana)
WEDNESDAY, Feb 28th
Afternoon - Masterclass with Nice Groove Batucada
18h to 20h30 - Joint Test (ERSDR)
FRIDAY, March 2nd
18h30 - Mega Batucada in the Parede train station and SMUP
(100 Nice Groove ASJ rhythm artists, Samba Résille and Bombrando)