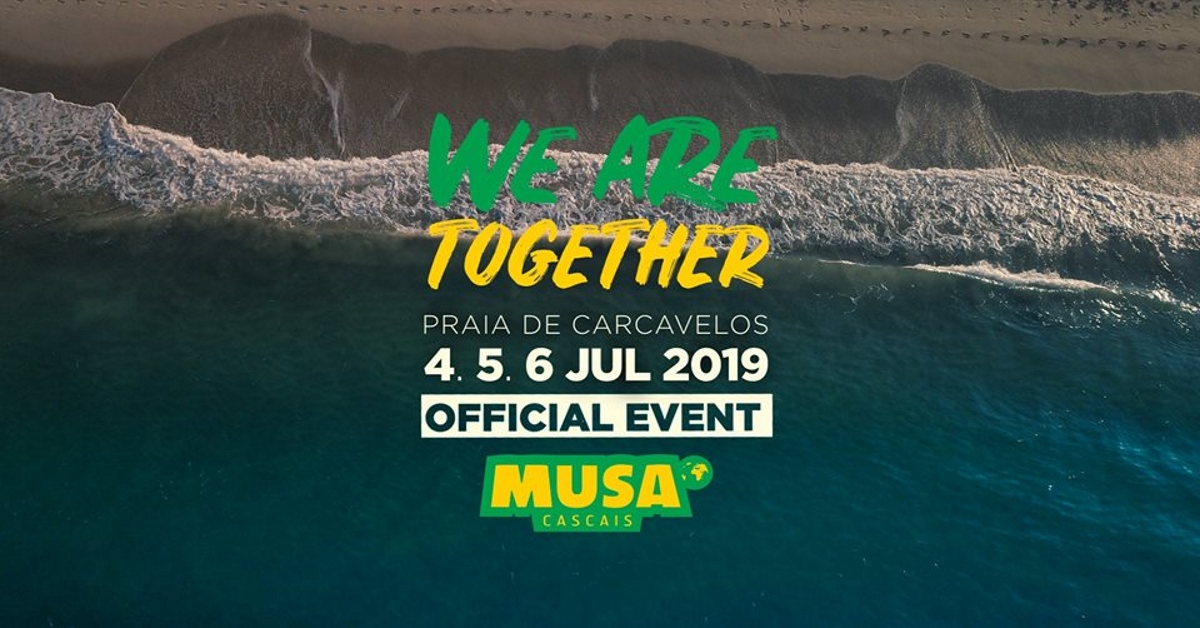 MUSA CASCAIS 2019 it's right there at the door! It is the biggest reggae festival in Portugal with environmental theme and will be three days of music, good vibes and a super relaxed atmosphere.
This festival is a reference that refers to sustainability, music and is an inspiration for a sustainable lifestyle!
An event for lovers of this musical style and followers of the greatest references nationally and internationally, providing them with an incredible experience that combines their prime beachfront location.

What do you need to know?
Local: Avenida Jorge V (Carcavelos)
Date: July 4th, 5th and 6th
Schedule: July 4th (11:00 a.m.) * | July 5th and 6th (4:00 p.m.)
* Exclusive to Campers
Festival Poster:
July 5th
- DUB INC
- MORGAN HERITAGE
- HORACE ANDY
- SAMORY I
- MATO SECO
- JAHVAI
July 6th
- CAPLETON
- FANTAN MOJAH
- MANEVA
- QUEEN IFRICA
- ORLANDO SANTOS
- JOYDAN

Find out more about what awaits you and buy your ticket HERE