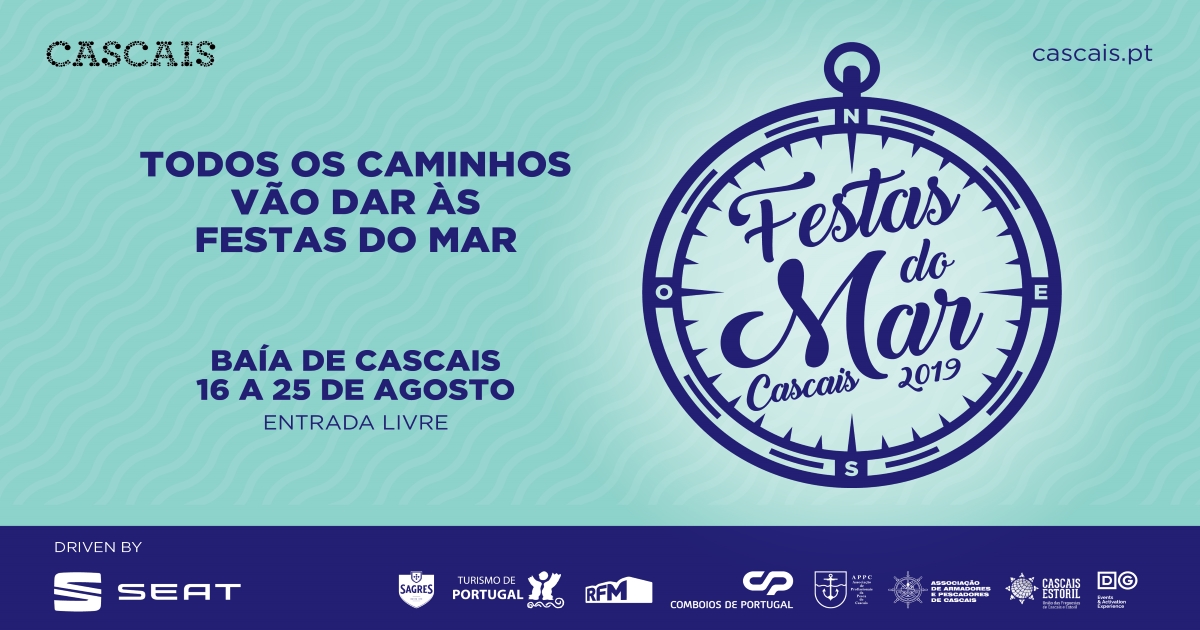 Festas do Mar are back!
A free festival with a beautiful view of Cascais bay.
The poster is composed by nationally renowned artists and various musical styles: pop rock, fado, soul music, among others. With Virgul opening on the 16th and the reunion of the Delfins closing this edition.
It will be 10 days of pure fun to be with family and friends!
Artist list:

16th august - Flak | VIRGUL
17th august - Atchim - Concerto Infantil | Basset Hounds | JUNTOS JORGE PALMA & SÉRGIO GODINHO
18th august - Procissão da Nossa Senhora dos Navegantes | Her Name Was Fire | ANSELMO RALPH
19th august - Gonçalo Bilé | FERNANDO DANIEL invites ÁTOA
20th august - Enoque | PAULO GONZO
21st august - Fado à Janela | Silvana Peres | ANA MOURA
22nd august - Lookalike | ANA VITÓRIA
23rd august- Sô Gonzalo | AMOR ELETRO
24th august - Concerto Infantil | As Canções da Maria | Mur Mur | THE GIFT
25th august - Boémia | SINFÓNICA DE CASCAIS invites DELFINS
Guest Artists: Ana Bacalhau, Héber Marques, Joana Espadinha, João Pedro Pais, Maria Leon, Miguel Gameiro, Olavo Bilac e Tim

Concert starts at 8:30 pm
Check out the festival program here
List of Youth Associations present:
- Criativa
- Somos Torre
- Agrupamento 75 - Estoril
- Agrupamento 113 – S. Domingos Rana
- Agrupamento 729 - Cascais
- Agrupamento 1246 – S. Pedro e S. João Estoril
Traffic cut: