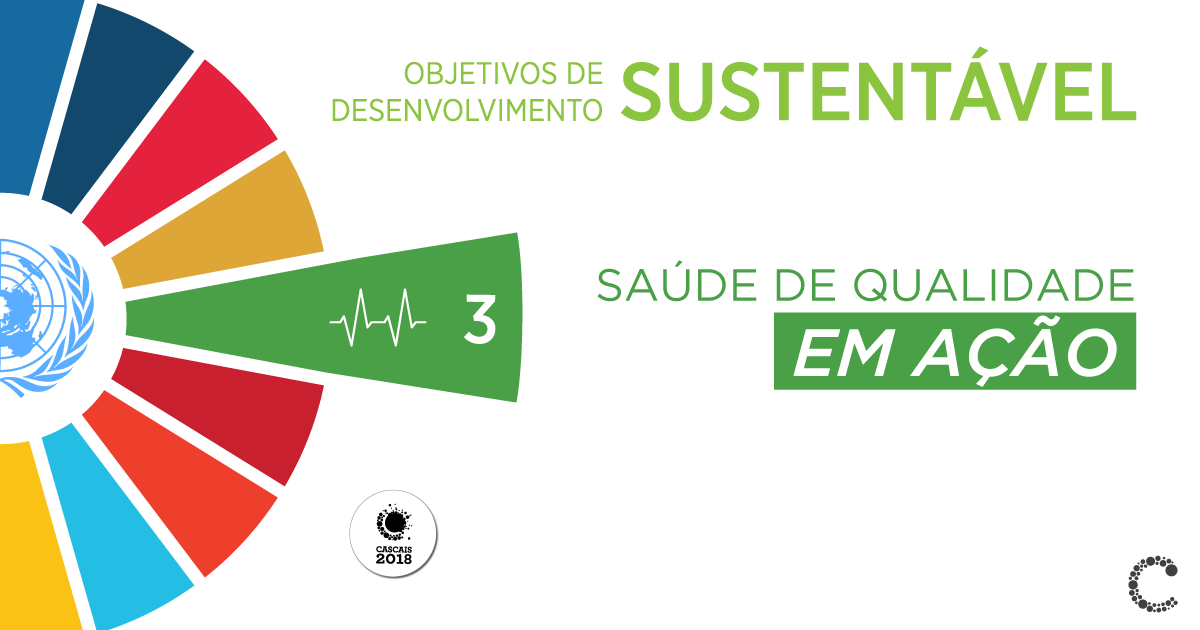 On Tuesday, we shared the third objective of sustainable development, related to quality health that is intended to guarantee the longest possible number of people in the world. As it has become habitual, we now share with you some ideas and some initiatives that can not only inspire you but also provide incredible volunteer experiences.
Nestlé, for example, seeks to foster healthy behaviors in children and families through two programs that differ in scope, size, approach and the channels used. These have a specific focus and, therefore, different targets.
The Nestlé Healthy Start Living Healthy program contributes to parent education on the importance of nutrition in the first 1000 days of the baby. The program is part of a relational project for mothers and fathers of babies that comprises several contact points, be they digital platforms or events. The main goal is to help parents figure out what foods to feed their children, how to feed them and why feeding during the first 1000 days of life is crucial to your baby's future health. In 2016, the Nestlé Get Healthy Healthy Living website registered 1,500,000 visits, and through the 55 workshops organized at the outlets, 1,650 mothers and fathers were impacted with messages about how proper nutrition is critical to a good start in life.
Since 1999, the Nestlé Healthy Kids program has been dedicated to the training of teachers, children (ages 4 to 12) and families on issues of balanced nutrition and the promotion of healthy lifestyles in schools. Helps children and their families combine good eating with an active lifestyle. Through their teachers, children learn the basics of nutrition, receive practical advice about healthy eating habits, and learn about the importance of being physically active. The program structure is flexible, allowing schools to tailor it to the specific health and nutrition needs of their communities. In the academic year 2015/2016, the program involved approximately 451,000 children, with a significant impact on knowledge and behavior.
Jerónimos Martins, in turn, created the project SOS Dentist and SOS Dentist Júnior. Charges for oral diseases come in fourth place at the top of the most costly pathologies to treat worldwide, according to the International Dental Federation (WDF).
Inserted in its Internal Social Responsibility strategy, the Jerónimo Martins Group launched in 2012 the "SOS Dentist" program, with the aim of supporting employees with lower incomes in their dental care costs, allowing a higher quality of life and social inclusion ( more health and self-esteem). In partnership with Portugal Telecom - Health Care Association, the Group conducts diagnostic consultations to assess priority cases. Subsequently, intervention plans and awareness-raising for prevention are defined and treatments are started.
"Smart Health" is a tool for monitoring, consulting information and decision support regarding health and social factors in the municipality. It uses a platform that provides georeferenced indicators and analysis solutions. On the one hand, it provides citizens with open access to information, increasing transparency while allowing them to play an active role as a driver for sustainable governance. Second, we seek to improve local governance and evidence-based decision making for health and sustainability issues in their efforts to find healthy and sustainable solutions.
Primary health care in the municipality of Cascais is guaranteed by the wide network of health facilities in the municipality, namely health centers and hospitals. However, the Cascais City Council will invest more than six million euros in the construction of two new health centers in the parishes of Cascais and Estoril and the Parish of Carcavelos and Parede, as well as in the expansion of the existing health center in S Sundays of Rana. The goal is for the whole population of the county to have a family doctor until 2019.
We also have Space S, a service dedicated to the mental health of young people, as well as nutrition and psychology consultations, a specialized clinical service with doctors, nurses and psychologists, nutritionists available to ask for guidance on sexuality, affectivity, growth, adolescence, lifestyles, family planning and anything else that may concern you.
If any of these projects interest you, inform yourself and who knows who you are the next volunteer to start the adventure of making other people's lives better! If this is the case, do not miss the opportunity to make your life better.
LET'S TRANSFORM THE WORLD